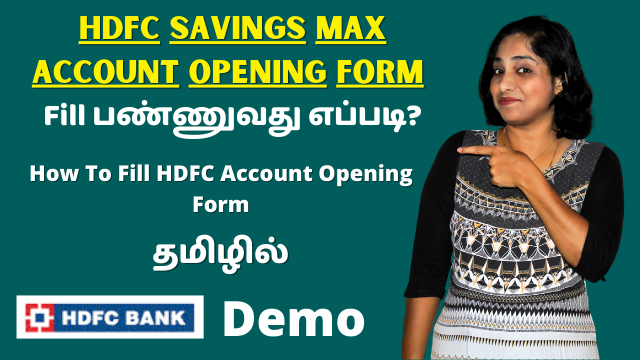 If you want to open an account with HDFC bank, you may visit the branch and fill out an account opening form.
In order to open any kind of account with HDFC including savings account, savings max account, current account, kids account, women's account, PPF, Sukanya Samriddhi and the like, you need to fill out the same account opening form.
In today's video I demonstrate how to fill out the all-in-one HDFC account opening form – in particular, demonstrating the savings max account!
If you prefer opening an account with HDFC watch today's video fully!
Here is the completely filled sample form –