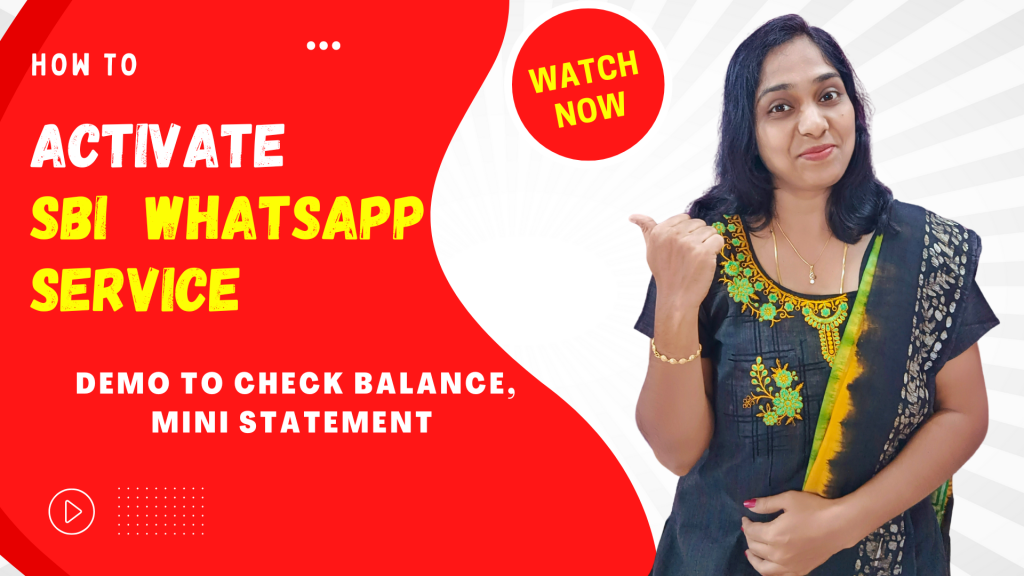 The State Bank of India is introducing new rules and services to ensure ease of operation for its customers as well as safety.
Recently they have introduced the WhatsApp banking service where you can check your balance, get mini statement of your SBI account from within WhatsApp.
The service requires you to register first before using.
In today's video, I demonstrate how to activate SBI WhatsApp banking, and then how to check your account balance and mini statement via WhatsApp.
YONO app use பண்றிங்களா? அப்போ இனிமேல் இதெல்லாம் New Rules | New SBI Customer Care Service Numbers
Changes In SBI ATM Withdrawal Charges You Must Know | Find Out How You Can Avoid These Charges
SBI Annuity Deposit Scheme | Benefits, Eligibility, Interest Rate, Rules | Monthly Income Scheme
Credit Card Bill கம்மியா வரணும்னா இதெல்லாம் பண்ணுங்க! என்னென்ன Transctions பண்ணலாம் பண்ண கூடாது?