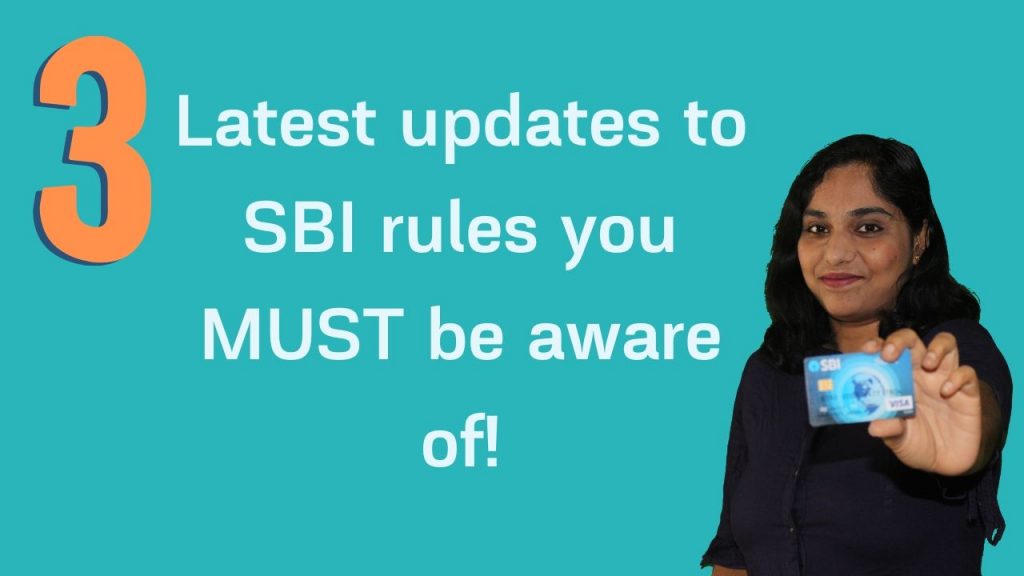 A New Year always brings something new right? Well if you are a SBI customer there are quite a few "new" things that have been announced by the SBI .
With the New Year celebrations you are most likely to have missed or have failed to notice these SBI rules.
In this post let me briefly point out those announcements and what those changes will mean to you and your daily banking.
#1 SBI Rule: OTP based ATM transactions
From January 1, 2020 SBI has announced that the cash withdrawals that are done between 8PM and 8AM, for the amount of above Rs. 10,000 will require an OTP.
This rule applies only if you use SBI ATM.
You might be annoyed knowing about this rule because you will have to carry your mobile phone if you have to withdraw cash at the ATM.
However this rules ensures that there is an additional layer of security to your transactions.
Hence when you are about to withdraw cash at the ATM, make sure you carry your mobile phone (that has the SIM registered in your SIM in it) to your bank.
You will receive an OTP for your transaction. Once you input your OTP in the ATM machine you will be able to withdraw your cash successfully.
#2 Introduction of EMV Chip and PIN-based cards
If you are an SBI customer and if you are using the old kind magnetic stripe card, that won't work hereafter.
Starting from Jan 1st, 2020, only your Chip and PIN card will be valid or useable.
Your old card will not be valid. This move is also for the safety of your transactions.
To know more about how secure the EMV Chip and PIN based cards are, watch this video:
Furthermore, if you currently have the old type Magnetic Stripe card, you need to get a new EMV chip and PIN based card right now!
On how to do that, watch this video:
#3 Reduced EBR AKA cheaper Home loans!
This is a good news for SBI customers who would want to avail Home loans.
The external benchmark based rate (EBR) has been reduced from 8.05% per annum to 7.8% per annum, with effect from 01-01-2020.
That's a 25 basis points reduction. And this cut in the EBR will also be applicable to current Home loan customers as well.
As a result of this announcement, SBI customers can now avail Home loan at an interest rate of 7.9% per annum instead of 8.15%!
Right, those are the three very important announcements made by the SBI recently.
Make sure you take necessary actions regarding these changes, if needed.