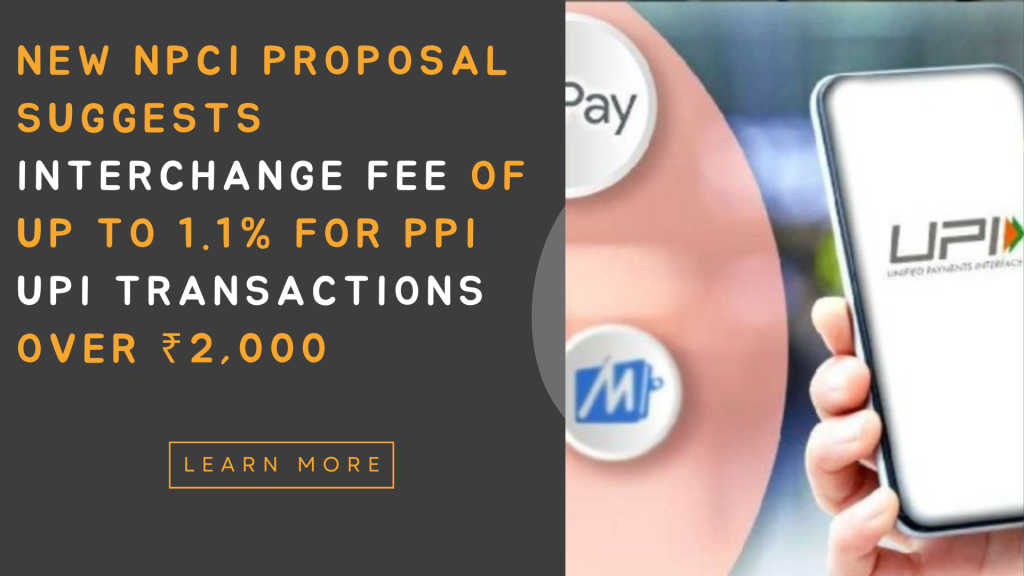 Starting from April 1st, an interchange fee of up to 1.1 percent will be applicable on prepaid payment instruments (PPIs) for merchant Unified Payments Interface (UPI) transactions, according to the National Payments Corporation of India (NPCI).
The fee will be levied on UPI payments over INR 2,000 made to online merchants, large merchants, and small offline merchants. However, certain merchant categories may have a lower interchange fee, starting from 0.5 percent, in accordance with applicable caps.
The interchange fee will not be applicable on peer-to-peer (P2P) and person-to-person-to-merchant (P2PM) transactions between bank accounts and PPI wallets. However, PPI issuers will need to pay a "wallet loading service charge" of 15 basis points to the remitter bank for loading over INR 2,000 in the prepaid wallet.
This interchange pricing will be reviewed by September 30, 2023, as per the NPCI circular. Citi Research estimates that wallet loading charges could be over INR 100 crore across all wallet issuers, based on February 2023 annualized wallet payment transactions of INR 2 lakh crore.
Paytm Payments Bank, the largest know-your-customer wallet issuer with over 10 crore users, said its wallets will be acceptable on all UPI QRs and online merchants with interoperability being enabled.
The bank will also earn additional interchange revenue on Paytm wallet transactions made to merchants acquired by other payment service providers, payment gateways, and payment aggregators.
NPCI also requested that UPI service providers and merchants increase interoperability by clearly and prominently displaying the UPI payment option by September 30, 2023. Industry experts believe that interoperability of wallets with UPI will increase the scope, role, appeal, and use cases of wallets, which can now be used on around 25 crore QR codes as of February 2023. They also believe that it will increase payment alternatives for customers as they will also be able to pay via UPI or cards.