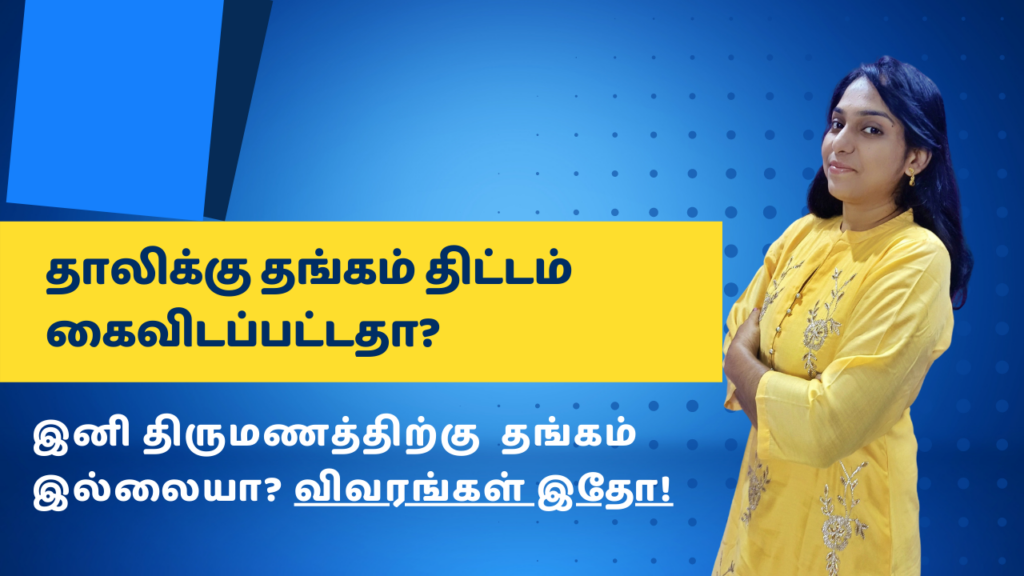 Tamilnadu Government's marriage assistance scheme named Moovalur Ramamirtham Thittam has undergone major changes with the latest TN budget.
In today's video I share the details about these changes.
Watch today's video to find out what changes have been announced with the Thaliku Thangam Scheme and what other marriage assistance schemes are there.
Thalikku Thangam Scheme By TN Govt | Eligibility, Benefits, Marriage Assistance Scheme Details
New Rule To For Old Vehicles Regarding Fitness Certificate | Must Do For Heavy And Light Vehicles
Important Safety Tips While Using UPI Apps And UPI PIN | Dos And Don'ts Explained