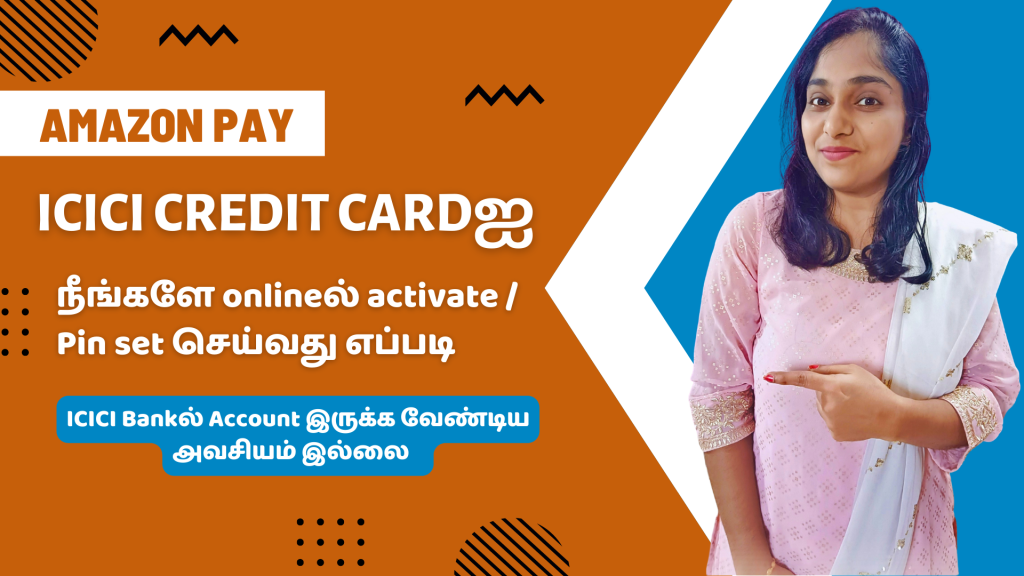 Amazon Pay ICICI Credit card is a card offered by Amazon in collaboration with ICICI bank.
In order to get this credit card, there are certain eligibility features. However, whether one gets this card or not is determined when you actually apply for it.
The card comes with lots of nice features and cashback offers, especially for those who shop heavily on Amazon.
Apart from that, the card can be used as a regular credit card for online and offline shopping, ticket booking, bill payments, fuel etc.
Once you apply and get this Amazon Pay ICICI credit card, you need to activate it and set a pin number before using it.
In today's video I demonstrate how you can activate your new Amazon Pay ICICI credit card via ICICI netbanking and set its pin number.
To do this, you need not have an ICICI bank account.
Amazon Pay ICICI Credit Card – Full Features, Cashback Offers, Charges, How To Apply, Video KYC Demo
Benefits of Amazon Pay | How to add money to Amazon Pay Wallet? Place order using Amazon Pay balance
Do You Want To Lower Your Credit Card Bill? Find Out What Transactions You Can And Cannot Do!