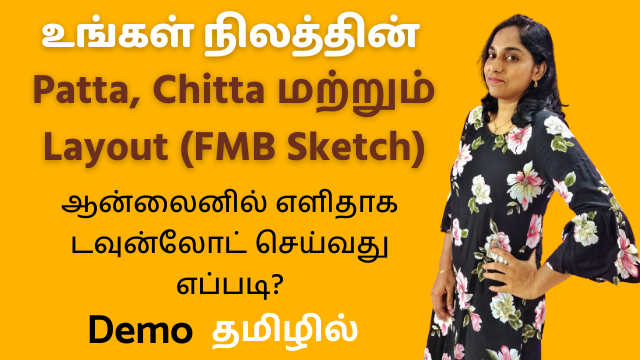 If you have a property, all the details about the property have to be proper. Information about the property like Patta, Chitta FMB map need to be properly available with you.
In case you need to sell the property or in case of any issues, these information regarding your property come to your rescue.
It used to be a time consuming process to get these information of any property. Now you can do it online.
In today's video I share the demo to download Patta, Chitta, FMB map online for a property.
Link to download Patta, Chitta, FMB map –
https://eservices.tn.gov.in/eservicesnew/land/chitta_ta.html
https://eservices.tn.gov.in/eservicesnew/land/chittaNewRuralTamil.html