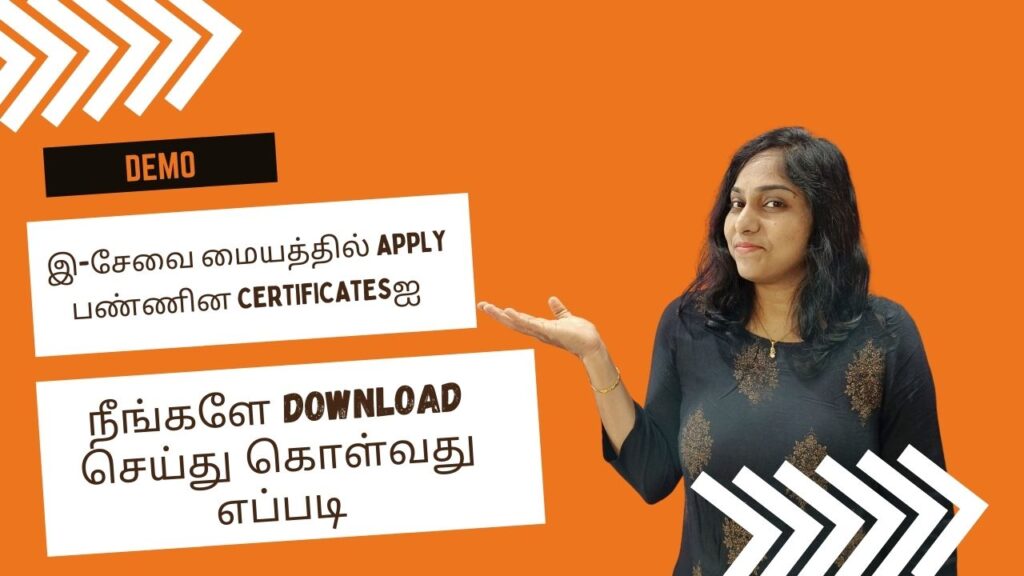 You shall apply for various certificates in E-Sevai Maiyams (CSCs). The certificates include Community Certificate, Nativity Certificate, Income Certificate, Agricultural Income Certificate and many more.
While you may apply for these certificates yourself, or via the CSCs in order to download the certificates you might have to visit the CSC again.
In today's video I demonstrate how you can download the certificates you applied online yourself, without having to visit the CSCs.
A list of certificates you could apply / download –
REV-101 Community certificate
REV-102 Nativity certificate
REV-103 Income Certificate
REV-104 First Graduate Certificate
REV-105 Deserted Woman Certificate
REV-106 Agricultural Income Certificate
REV-107 Family Migration Certificate
REV-108 Unemployment Certificate
REV-109 Widow Certificate
REV-111 Certificate for Loss of Educational Records due to disasters
REV-113 Inter Caste Marriage Certificate
REV-114 Legal Heir Certificate
REV-115 Other Backward Classes (OBC) Certificate
REV-116 Residence certificate
REV-117 Small / Marginal Farmer Certificate
REV-118 Solvency Certificate
REV-119 No Male Child Certificate
REV-120 Unmarried Certificate
REV-401 Licence under Pawn Broker Act
REV-402 Money Lender's Licence
REV-125 Appropriate Official Document for COVID-19 Death
Register Your Small, Medium Business? Udhyam MSME Registration | Udhyog Aadhar Demo In Tamil