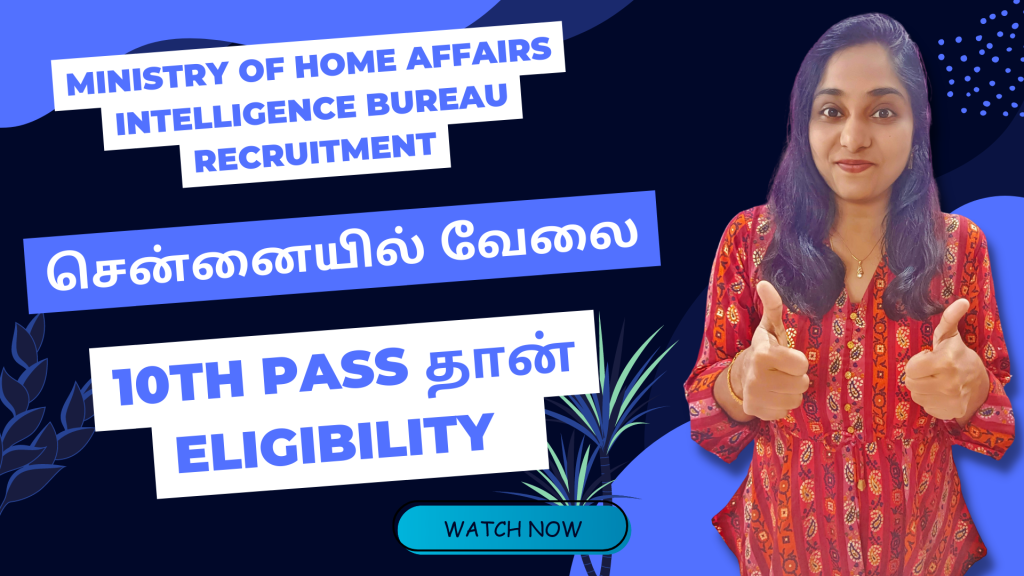 Various vacancies for the posts of security assistant and multi-tasking staff at the Ministry of Home Affairs Intelligent Bureau, are available throughout the country.
In particular, in Chennai, 108 vacancies for security assistant and 5 vacancies for multi-tasking staff are available!
In today's video I share the eligibility details, and other information (like last date, application procedure, age eligibility etc.) related to this official announcement.
If you are interested in this job, make sure you watch the video fully till the end.
Click here to download the official notification
Link to apply – https://www.mha.gov.in/