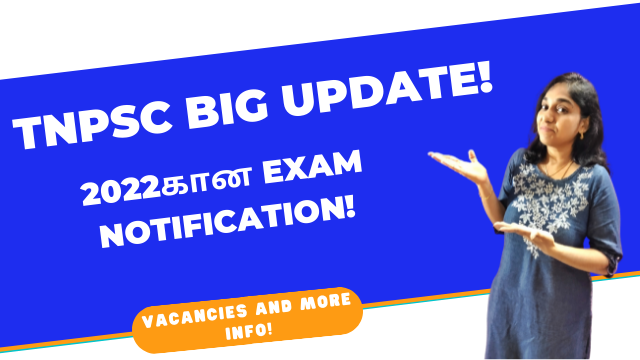 If you are a TNPSC aspirant and has been eagerly waiting for the big announcement, here it is. After no exam announcements for 2020, and 2021, now the announcement for TNPSC exam 2022 has been made officially.
In today's video I share the information regarding this announcement including the TNPSC exam date, number of vacancies for Group 2A, Group 4 and much more.
If you have been preparing for TNPSC and are eagerly awaiting the TNPSC exam news, watch today's video fully!
TNPSC Exam Guidelines | Must Know Rules, Malpractice Warnings, How To Apply Details In Tamil –
TNPSC Group 4 VAO Exam Syllabus In Tamil | TNPSC Exam Preparation Details | How To Prepare –
TNPSC Update: More Vacancies For VAO Posts, More Applicants This Year | TNPSC Aspirants | Tamil –