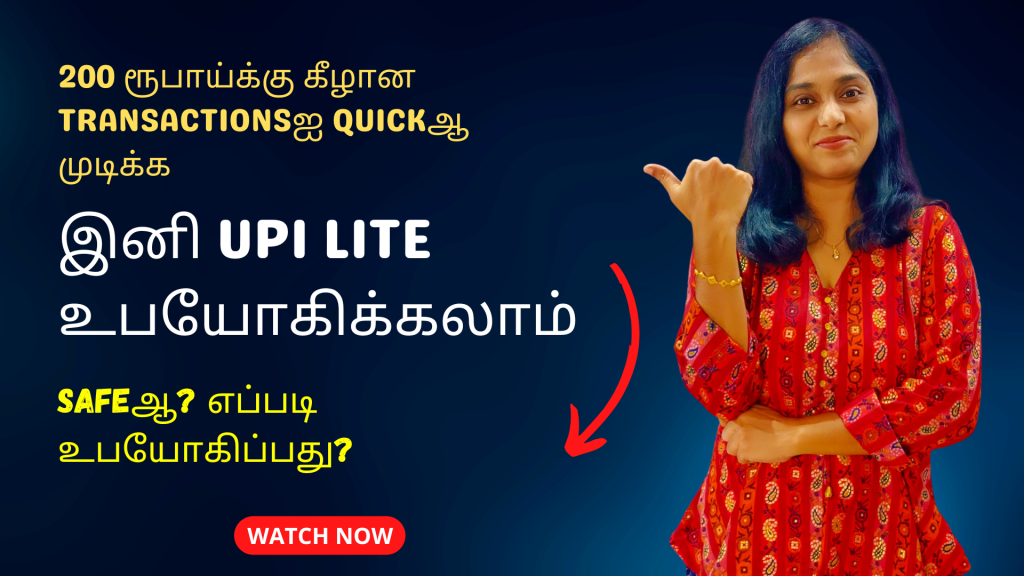 Unified Payments Interface or UPI in short is one of the most commonly used payment modes all over the country.
UPI transactions are widely used for transactions that vary hugely in amounts. Right from paying for a cup of tea to paying for a home appliance – UPI is widely used.
When you make transactions for amounts lesser than Rs. 200, like paying for tea and snacks, or sending money to a friend, or a small purchase, you can now use UPI lite.
Why UPI Lite? Well, you don't have to enter PIN, and hence you can complete the transaction faster!
Find out more details about this UPI Lite in today's video.
Important Safety Tips While Using UPI Apps And UPI PIN | Dos And Don'ts Explained
What Is Your Gpay UPI Daily Transaction Limit? Find Out To Avoid Transaction Failure Embarrassment
How To Cancel A Processing Transaction In GPay | How To Report A Stuck Google Pay Payment? Demo
How To Block Google Pay, PhonePe, PayTM Apps If You Lost Your Phone Or For Security Reasons