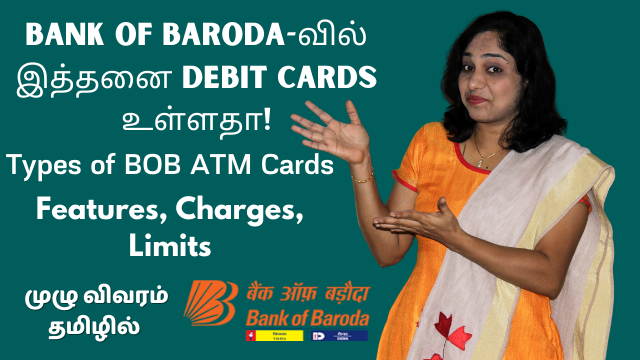 If you have a savings account or current account or an OD account with Bank of Baroda, you will be eligible for one or more ATM or Debit cards depending upon your account standing.
You can apply for a new debit card or an additional ATM card either offline by visiting the branch, or online.
In either case, before you apply, you should know about the types of cards offered by Bank of Baroda.
In today's video I share the types of ATM / Debit cards offered by Bank of Baroda, their features, the charges and limits involved and much more.