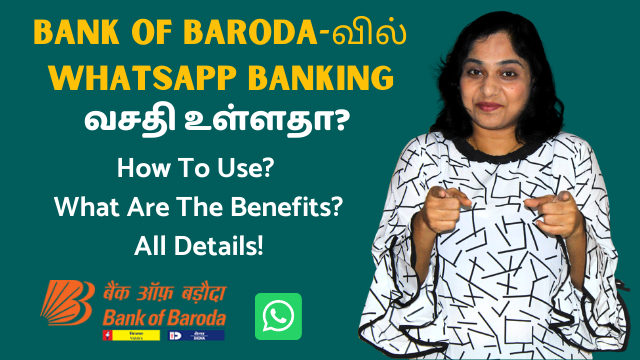 Bank of Baroda has introduced WhatsApp banking facility. This facility enables you to know many details about the various services offered by the bank.
You can use this WhatsApp banking service by Bank of Baroda even if you are not a BOB customer.
And even more, if you are a BOB customer, this WhatsApp banking service helps you to get more information about your account without having to visit your branch.
You can also contact customer service via this service.
Know everything about Bank of Baroda's WhatsApp banking service in today's video – along with the demo!