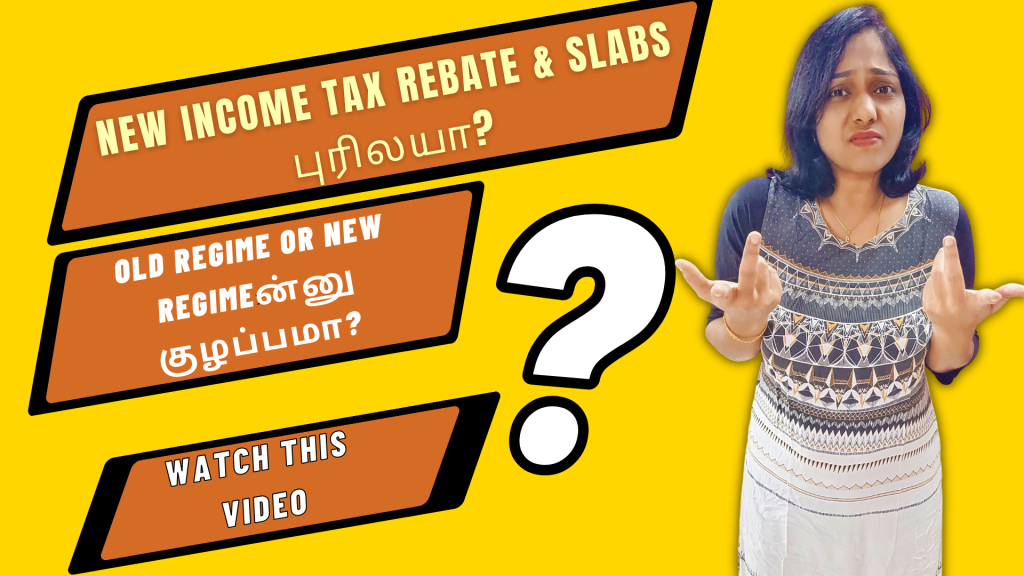 Since the proposal of the Union budget 2023-2024, many questions prevail in the minds of tax payers.
Though the budget consists of various announcements, changes and things – the major focus is on income tax!
Tax payers were eagerly waiting for a raise in rebate limit and also some concession in the income tax rates.
Well Finance Minister, Smt. Nirmala Sitharaman has proposed a few changes – I am not here to comment on those or suggest which is good or bad.
However, many are confused about the income tax rebate limit and the tax rate slabs in the new, revised proposal according to the budget 2023-2024.
Watch this video to get a clarity about the changes proposed in the new income tax regime in the Union budget 2023-2024. Also if you are confused about which is better for you – old or the new income tax regime – this video should give you an idea to help you choose.
Union Budget 2023 – New Income Tax Slab, PAN, KYC, SCSS, New Savings Scheme For Women & More
SIP or Lumpsum? Which Is Better? Which Gives Good Returns? Which Suits Me As An Investment Option?