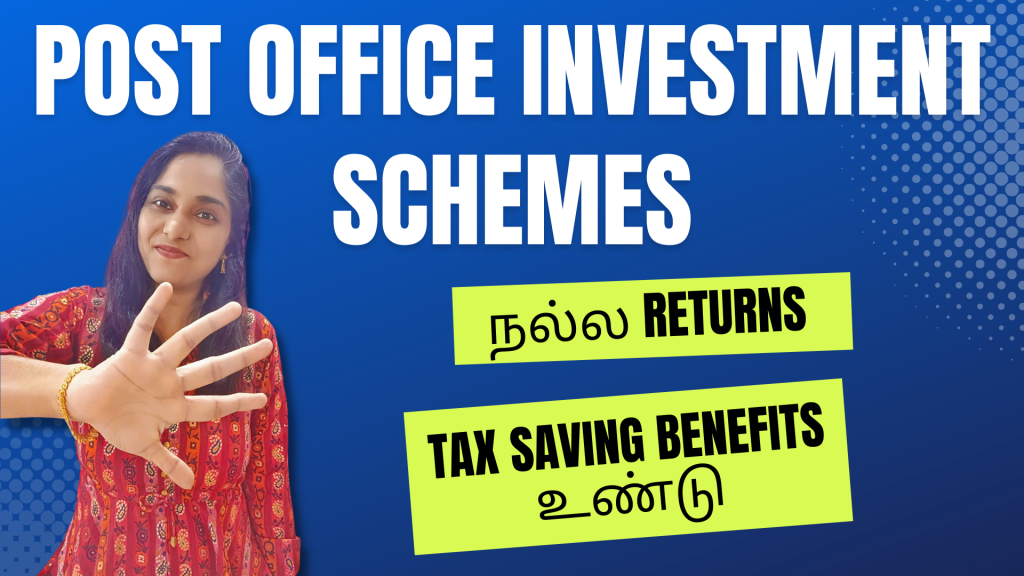 When it comes to investing your money, we have a wide variety of options to choose from. Right from government institutions and banks to private financial institutions – there are various places where you can invest your money for good returns.
Investing your money is different from saving – while investing we look for an optimal return!
We can broadly categorize the investment options available into – high risk / high returns and low risk / low returns.
Usually if the risk you can take is high, you can expect high returns. But if you don't want to risk your money, you cannot expect very high returns on your money.
In general, it is good to have a diversified portfolio where you have a variety of schemes that you invest into.
Post office offers quite a few investment options that are "risk free" where you get "guaranteed" returns. Since the risk is almost zero, you can't expect out of the roof returns. But the returns are pretty decent.
Watch this video if you want to know about the investment options available at the Post Office. If you want to add a few "Safe" investment schemes into your portfolio, here you go!
Sukanya Samriddhi Yojana VS PPF: Which Is Best For Investment And Good Returns? Here's A Comparison!
Public Provident Fund (PPF) – Features, Benefits? Should You Invest In PPF? All You Need To Know!
National Savings Certificate (NSC) – Features, Benefits – How It Compares To SSA, PPF, NPS?
How To Fill Post Office Account Opening Form? Post Office Savings, RD, PPF Opening Form Filling Demo