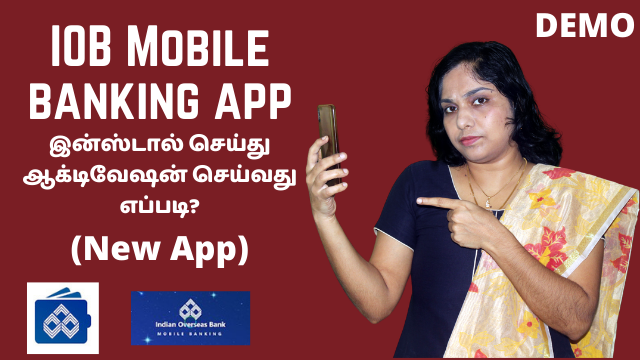 Activating Indian Overseas Mobile banking consists of two steps.
If you have an account with Indian Overseas Bank and if you want to use mobile banking facility, you have to first register for mobile banking.
I have done a dedicated video on IOB mobile banking registration. You can find the video at the end of this post.
Now after you register online, you should install the app on your mobile phone that has the registered mobile number.
In today's video I demonstrate the process involved in installing the IOB Mobile Banking app and activating mobile banking.
Watch the video fully to know about the process involved!
How to do IOB Mobile Banking Registration? Activate IOB Mobile Banking in few minutes!