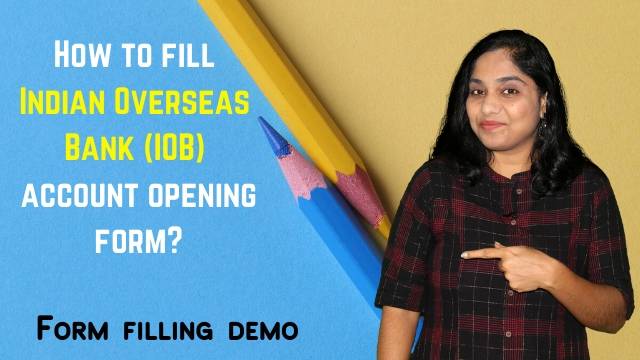 If you want to open a savings account in Indian Overseas Bank (IOB) you need to fill out an account opening form.
Many might have doubts in filling out the form. Hence I made this demo form filling video, so you can refer to it while you have to fill a form.
Usually, if you fill out the form without any mistakes and hand it over to the bank staff, the account opening process will be smooth and fast.
So watch this video as a reference and help yourself!
How to fill Indian Bank account opening form? New IB account opening form filling sample demo:
How to fill SBI savings account opening form? SBI account opening form filling sample demo: