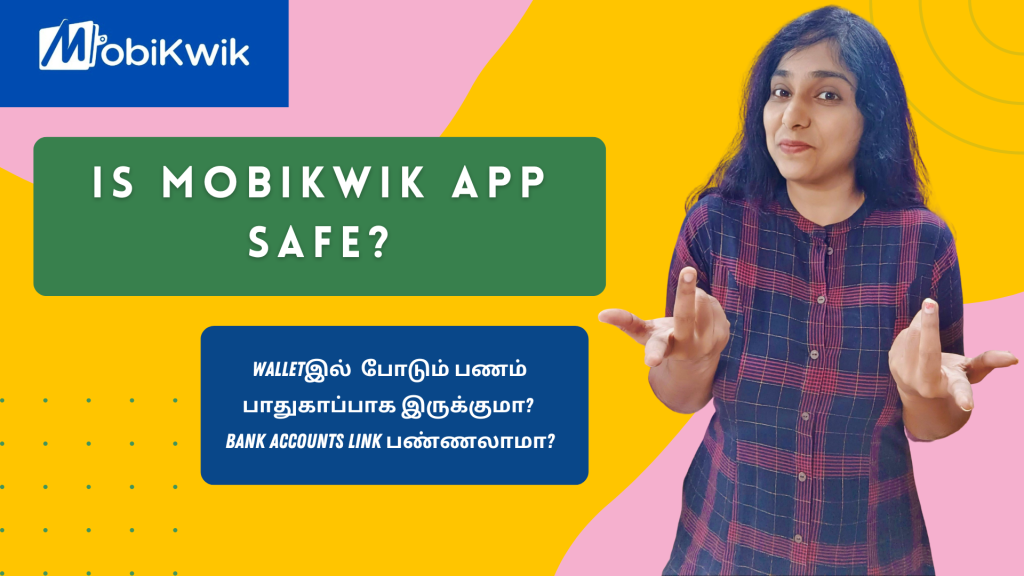 MobiKwik is a wallet app that's quite commonly used and is available in the Play Store. The app has various features like wallet usage, ability to pay bills, transfer money (from wallet to bank, from credit card and more), to book tickets and much more.
Even though many are using this app, a doubt about the safety and reliability of this app prevails among many.
As many fake apps are in use these days, it is very important that we analyze the credibility of any app we use!
In today's video I discuss briefly about the features of MobiKwik app and also share details about the credibility of this app.
Important Safety Tips While Using UPI Apps And UPI PIN | Dos And Don'ts Explained
What Is Your Gpay UPI Daily Transaction Limit? Find Out To Avoid Transaction Failure Embarrassment
You Can Quickly Complete Transactions Below Rs. 200 Using UPI Lite! Is It Safe? Details