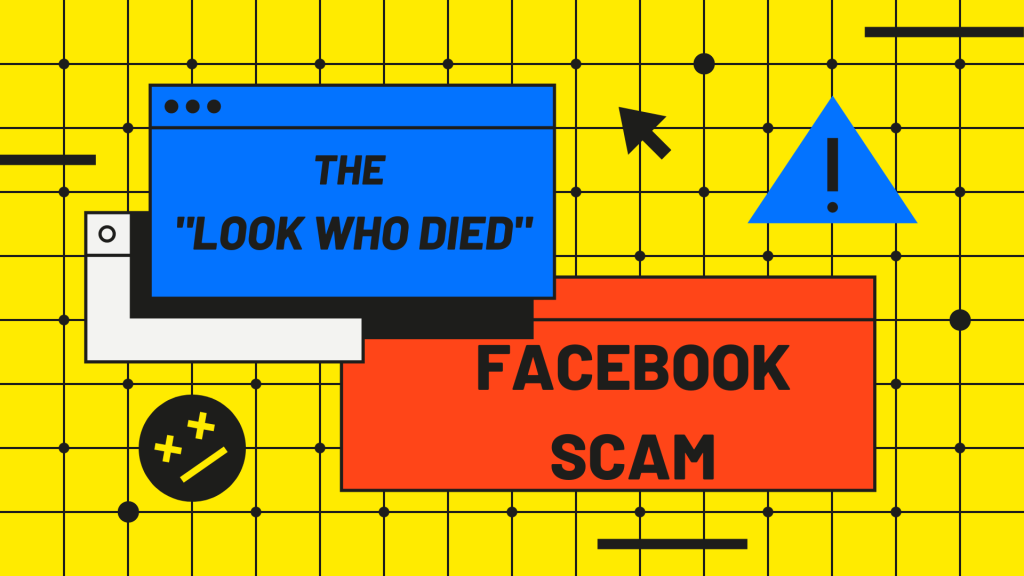 This is a new scam that's been making the rounds online, and it's important to be aware of it so you don't fall victim.
The scam works like this: you'll receive a message from someone you know, or someone who looks like they know you, saying something like "Look who died!" The message will usually include a link to a news article about a celebrity or public figure who has recently died.
If you click on the link, you'll be taken to a website that looks like a legitimate news website. The website will say that the celebrity or public figure has died, and it will ask you to enter your personal information, such as your name, email address, and phone number.
Once you enter your personal information, the scammers will use it to steal your identity or to spam you with unwanted messages.
So, how can you protect yourself from this scam? Here are a few tips:
Don't click on links in messages from people you don't know. If you're not sure if the message is from a legitimate source, you can always hover over the link to see where it goes before you click on it.
Be suspicious of messages that say something like "Look who died!" These messages are often used to trick people into clicking on links.
If you do click on a link and you're not sure if it's legitimate, you can always go to a different website to verify the information.
For example, if you receive a message that says a celebrity has died, you can go to a search engine and type in the celebrity's name to see if there are any legitimate news articles about their death.