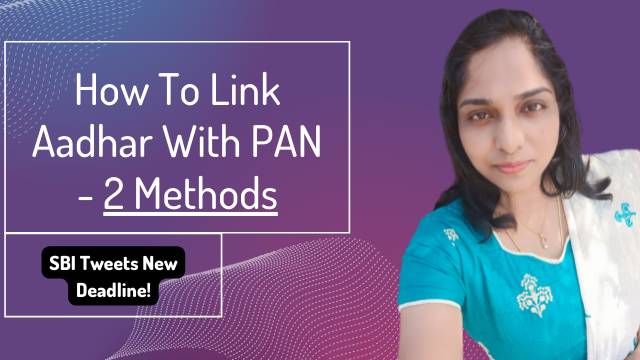 We all know that it is now mandatory to link PAN card to Aadhar card for various reasons. Earlier, to do this a deadline was announced, but it was not followed due to corona reasons.
Now, a new deadline has been announced to link Aadhar and PAN card. The State Bank of India has announced this in a tweet and has urged its customers to complete the process soon.
In today's video, I share all the details about this tweet, and as well as share 2 methods in which you can link your Aadhar card with your PAN card.
Link to E-Filing website where you can link Aadhar and PAN –https://www.incometax.gov.in/iec/foportal
How To Link Aadhar And PAN In New Efiling Website | Aadhar PAN Linking In New Income Tax Portal Demo –