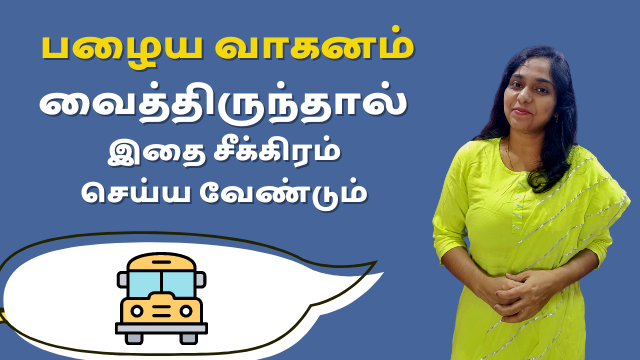 If you possess an old vehicle, you need to follow the new rules released by the government.
If your vehicle is 10,15, or 20 years old, then you need to display the validity date of your fitness certificate in front of the vehicle in the format specified by the government.
In this video I share the details about this announcement.
How To Install and Use mParivahan App, Set Your Account, Add Your Driving License, RC Book –
How To Pay Traffic Police Fine Online | Traffic Fine Payment Online | Parivahan Echallan Tamil Demo –
Green Tax For Old Vehicles? How Much Do You Have To Pay As Green Tax in India? All Details –
Important Safety Tips While Using UPI Apps And UPI PIN | Dos And Don'ts Explained –