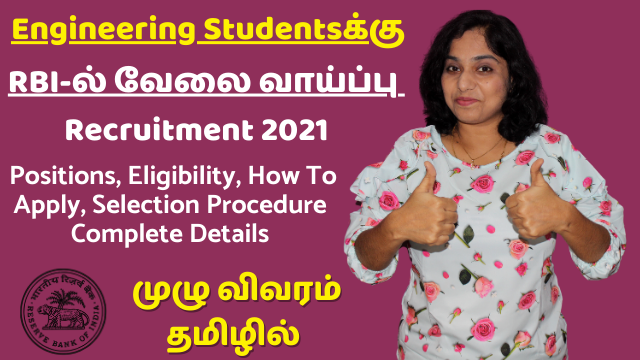 RBI has announced recruitment for 2021. There are vacancies available for Junior Engineer positions in Civil and Electrical categories.
In today's video, I share the details involved with this recruitment announcement by RBI.
You can find details about the positions available, the eligibility criteria, selection procedure, examination details and much more in today's video.
Link to official announcement: https://rbidocs.rbi.org.in/rdocs/Content/PDFs/JEADVT6515AE60B40647FFB51E2896E1A72CA9.PDF