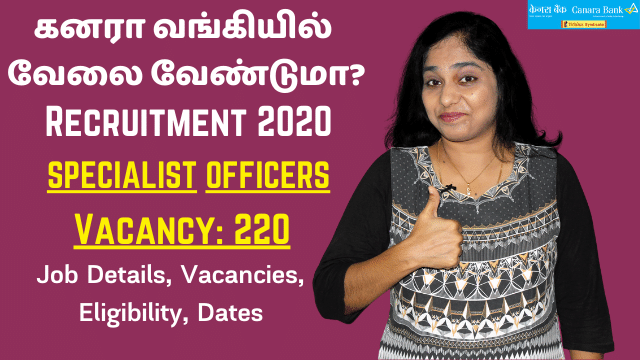 The notification for Canara Bank recruitment for various positions is out. If you are on the look for a bank job, and in particular, with a public sector bank like Canara Bank, don't miss out on the opportunity.
Watch the video fully where I share complete information about the official recruitment announcement for Canara Bank jobs, the number of vacancies for each positions, the eligibility to apply and also the dates during which you can apply for these positions.
In addition, I also share information about the tentative dates for the exams for these posts which will be conducted online!
Link to apply online – https://www.canarabank.com/User_page.aspx?othlink=387
Details about posts, vacancies, eligibility – https://www.canarabank.com/media/10040/RP-2-2020-Specialist-Officers-Web-Publication-English.pdf