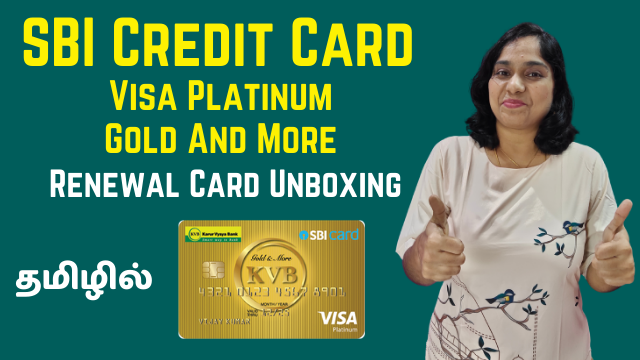 I have a savings bank account with Karur Vysya Bank. When I applied for a Credit Card with them, I was provided with a SBI Card.
The credit card is Visa Platinum Gold and More card.
The card expires in about one and a half months. I have received the renewal card well before.
In today's video I unbox the SBI Visa Platinum renewal Credit card and explain how to activate the card, and generate PIN (if necessary).