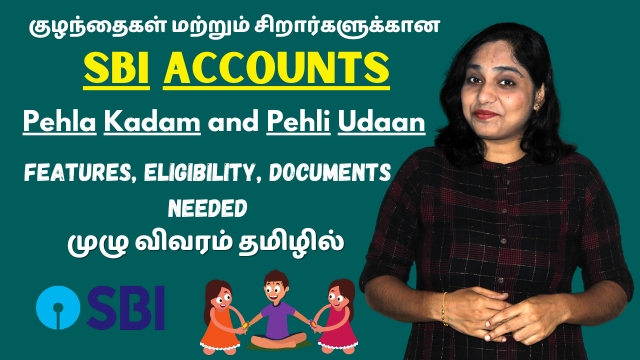 SBI has specialized accounts for kids and minors with tailor-made features that suit kids and minors.
These accounts, called Pehla Kadam and Pehli Udaan, are tailor made and have many kids and minor-specific benefits.
In today's video I explain the features of the SBI Minor and Kids accounts, documents required to open the accounts, charges involved and all the details you need to know!
How to fill SBI savings account opening form? SBI account opening form filling sample demo
What is Form 60? How to fill Form 60? Demo in Tamil | Form 60 Filling Demo | Fill Up Form 60
All SBI related videos (accounts, cards, features etc)