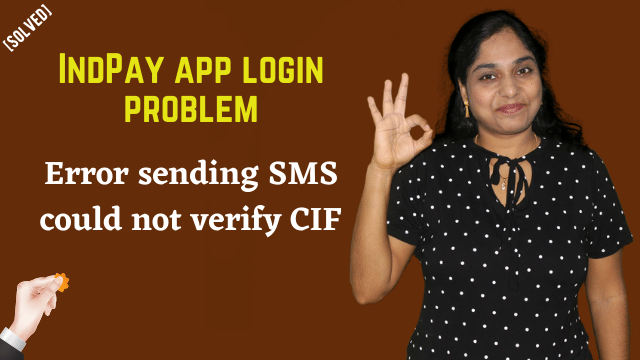 If you are setting up INDPay app in your mobile phone and are trying to activate mobile banking you could get this error: Error sending SMS could not verify CIF.
If you get this error, you cannot go past this and activate INDPay mobile banking or do your banking tasks.
If you encounter this error, find out how you can fix it and go past it to activate INDPay app in your mobile.
Watch the video to know the step by step process involved in fixing this error.