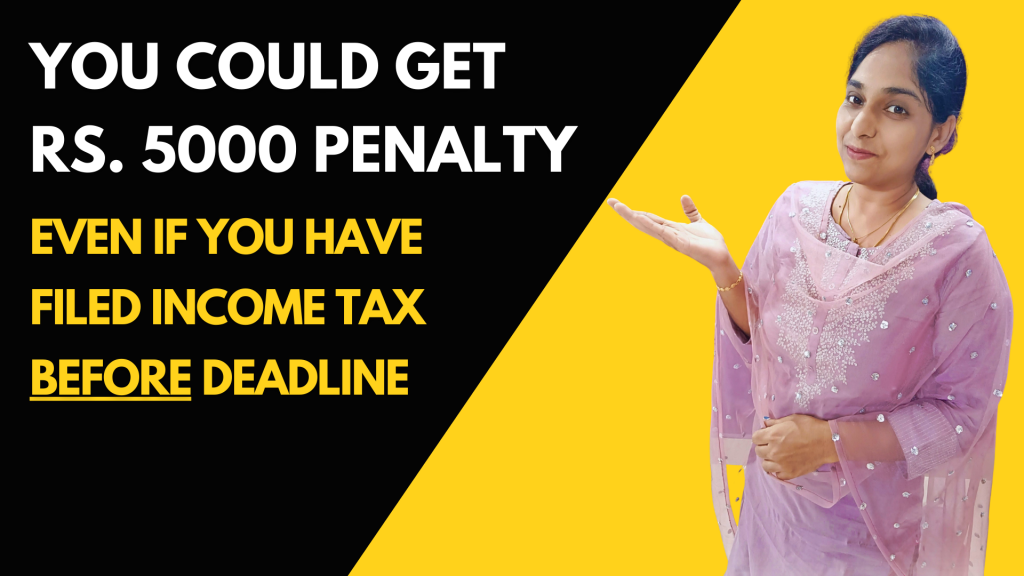 Filing your income tax returns every year before the deadline is something very crucial. Filing your IT returns without fail has various benefits.
Today's video about reminding you to do something very crucial even after filing your income tax returns.
Even though you have filed your IT returns before the deadline, you could still be fined, and your IT filing could still be considered invalid if you don't do this.
Watch today's video for more details.
Filing Income Tax After Deadline? Find Out Whether You Have To Pay Late Fees Or Not | Details Tamil
Apply For Small Business Loan | First Generation Entrepreneurs | Eligibility, Details | NEEDS Scheme
Credit Card Bill கம்மியா வரணும்னா இதெல்லாம் பண்ணுங்க! என்னென்ன Transctions பண்ணலாம் பண்ண கூடாது?