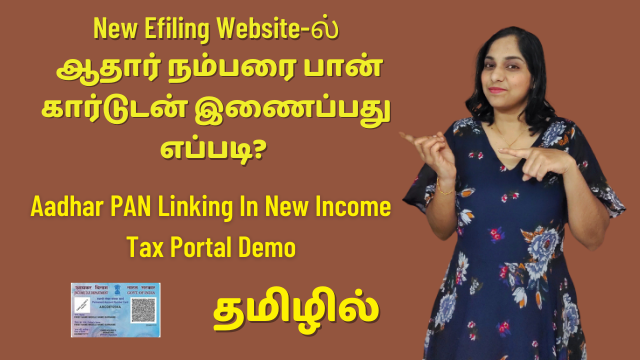 Linking your Aadhar and PAN is mandatory and there was a deadline for this. The deadline has been extended many times due to covid situation.
But the fact is that you can link your Aadhar to PAN from the comfort of your home. You don't have to physically visit and office to do this.
In today's video I demonstrate how you can link your Aadhar to your PAN in the new e-filing website (new income tax portal).
The new e-filing portal has had quite some technical glitches. So if you have been hesitant on doing this, today's video should help you out!
Aadhar PAN Name Mismatch: How To Correct Name In Aadhar Or PAN If There Is a Name Mismatch? –
How To Find Out The Mobile Number Registered With Your Aadhaar Card in Tamil –