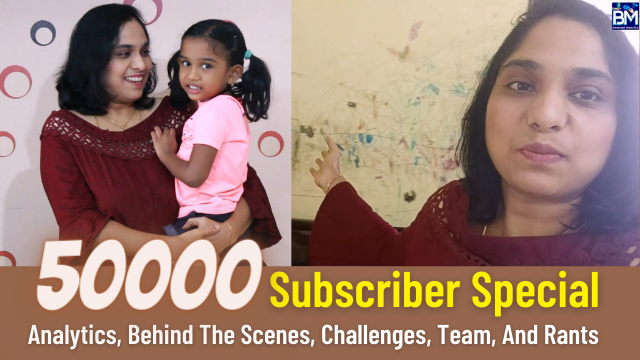 Banking Minutes YouTube channel has reached 50,000 subscribers and I couldn't be happier.
Even though it might not be a great milestone, it gets me so excited to see something I put some work into is growing.
I take this opportunity to thank each and everyone of you. And in today's informal video I share some of the crucial aspects that brought this channel up to the current point.
It might not sound to be a substantial milestone, but I feel compelled to share or register my current condition – as in the current behind the scenes, analytics, challenges, team and negative comments associated with Banking Minutes channel as of now.
Watch today's video fully to know more about the personal side of Banking Minutes and me 🙂 Thank you once again!