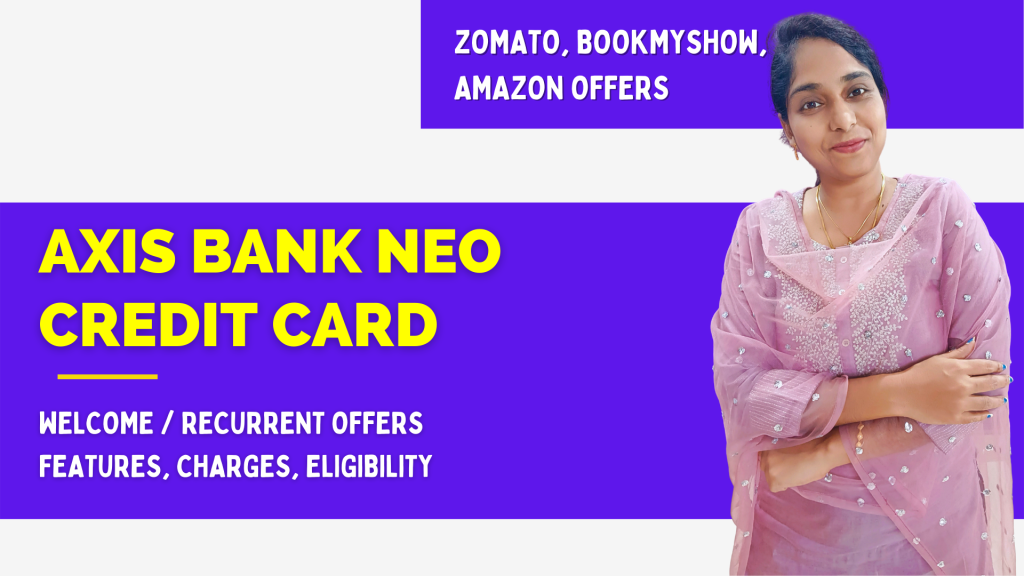 Credit cards have become an integral part of our lives. As our spending pattern is varied so is our choice of mode of payments.
Debit cards, credit cards, UPI payments are a few of the many options we have while shopping, dining, booking tickets or paying bills.
Banks regularly release credit cards with shiny benefits to lure their customers. In this direction, Axis bank has launched the Neo credit card.
The Axis bank neo credit card comes with shiny welcome offers – including Zomato, BookMyShow, Amazon and other offers.
Apart from the one-time, welcome offers, the card also comes with many recurrent offers that you can avail while paying bills, dining, shopping etc.
In today's video I share the Axis bank neo credit card benefits, the charges associated with the neo card, the details about the one-time and recurrent offers, how much you can save in a month if you avail those offers and other details related to this credit card.
Watch today's video fully if you want to know the axis neo credit card benefits and decide whether it will suit you or not.
LIC Credit Cards: Features, Benefits, Eligibility Of Platinum, Gold, Titanium, Signature Cards
Amazon Pay ICICI Credit Card – Full Features, Cashback Offers, Charges, How To Apply, Video KYC Demo
Credit Card Bill கம்மியா வரணும்னா இதெல்லாம் பண்ணுங்க! என்னென்ன Transctions பண்ணலாம் பண்ண கூடாது?