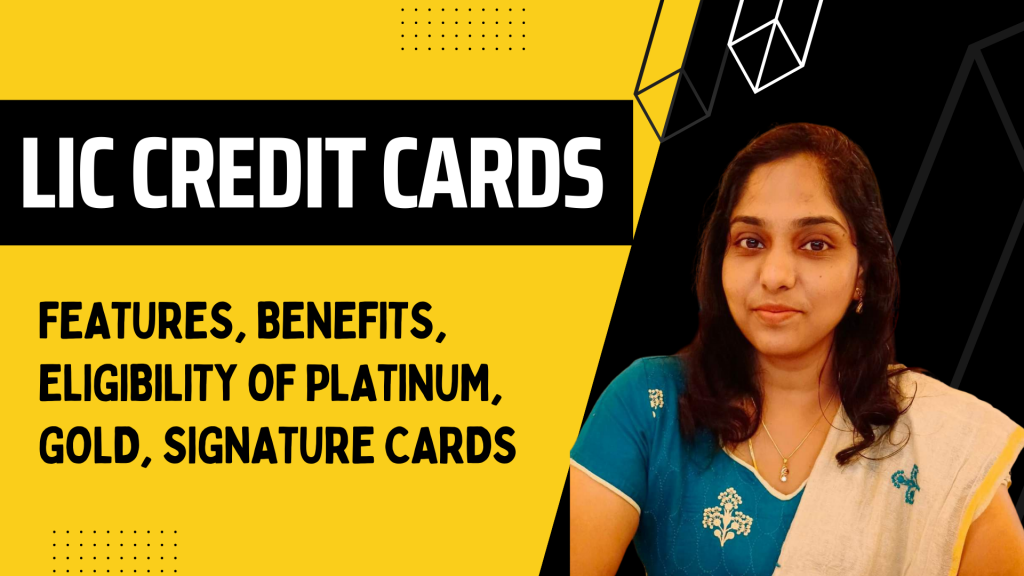 The Life Insurance Corporation (LIC) offers credit cards for its customers and agents. LIC offers 5 cards – and the features of the cards vary based on their eligibility requirement.
In today's video I share the details about these LIC Credit cards – Platinum, Titanium, Gold, Signature cards – their features, benefits, rewards, eligibility and other information.
FlipKart Axis Bank Credit Card | Eligibility, Benefits, Cashback Offers, Charges | How To Apply?
How To Quickly Block SBI Debit Card Using IVR Method? Block ATM Card And Order Replacement By Phone
Credit Card Bill கம்மியா வரணும்னா இதெல்லாம் பண்ணுங்க! என்னென்ன Transctions பண்ணலாம் பண்ண கூடாது?