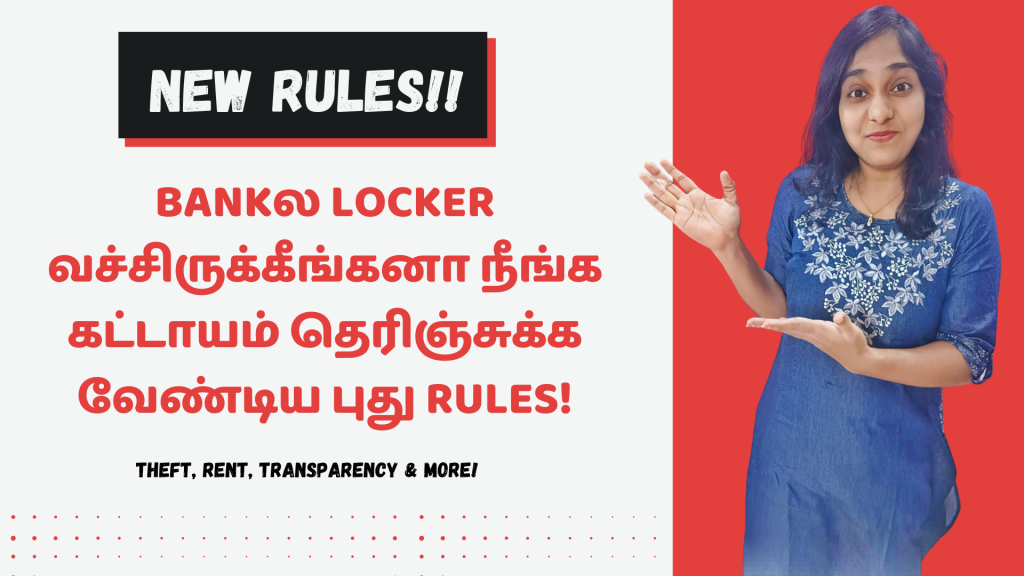 Hiring a locker in a bank is a common practice. Due to theft or other safety issues, we often resort to a bank locker to keep our jewels, important documents and other (legal) belongings in a bank locker.
There is a procedure to rent a locker in a particular bank and there is a fee. And, there are also a set of rules to be followed both by us, the customers as well as the banks regarding the lockers.
Recently, RBI has updated certain rules related to bank lockers. In today's video I share the details about the updated bank locker rules.
If you have rented a locker in a bank or if you are planning to rent one in the future, make sure you watch today's video fully!
Do You Know How A Surety Signature Affects You? Loan Guarantor Risks | Awareness Video
Debit Card Transaction Declined? Here Are The Reasons Why | Fix It Or Avoid Embarrassment
RBI Launches Digital Currency In India On November 1st. Digital Currency Explained