One of the most common loans that is availed in India is a Gold Loan.
It is because of certain benefits that a Gold Loan possesses and ease of processing.
It is also because Gold is perceived as one of the most popular investment options among Indian population.
So people never fail to invest in Gold – either in the form of jewels or in the form of coins, bars etc.
In addition, the craze with Gold jewellery is everlasting among Indian women, and no matter how high Gold prices soar, they never cease buying those.
So it is easy to pledge few pieces of Gold jewellery as they are readily available at most homes!
What is a Gold Loan?
Gold loan is kind of a collateral loan where you pledge your gold (in the form or ornaments, or in other forms) against the loan.
A certain percent of the total cost of the gold that you have pledged is usually sanctioned as the loan amount.
Since you pledge your gold for the loan, this kind of loan is perceived as a "safer" or "more secure" loan by the lender (the bank) as opposed to a personal loan where nothing is pledged for security.
The most common tenure for the Gold Loan is 12 months or 6 months.
When you fully pay back the loan amount, you can get your Gold in the original shape as you pledged it!
Interest and other charges with a Gold Loan
The interest rate for a Gold loan is usually very less, because you already pledge your Gold for the loan.
Usually the interest rate is something in the range of 9%-16% – depends on the bank.
Apart from the interest, there could be other charges for processing and approving the loan.
Some banks might charge document fees, handling fees or other processing charges.
In addition, there could also be foreclosure charges in case you close the loan before tenure.
What is the procedure for getting a Gold Loan?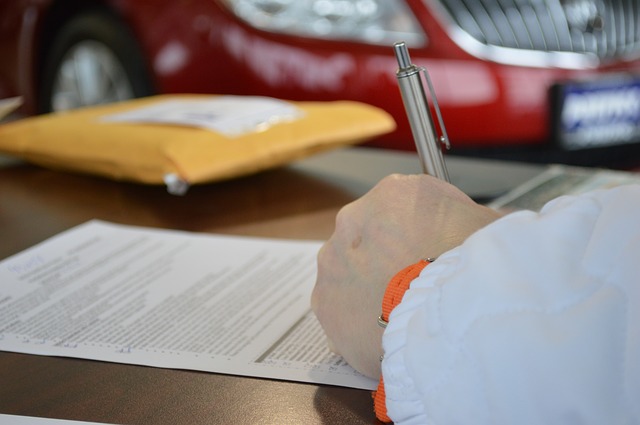 The procedure for getting Gold Loan is very simpler compared to any other loans.
You have to visit your bank with the jewels. And other than your Gold, you probably only need ID proof and your bank pass book.
Once you reach your bank, processing will only take a few minutes depending upon how many people are in the waiting.
Ideally, the staff who serves you at the counter will weight your Gold and will let you know how many grams are there.
He/She will also put aside your Gold in a container or a zip lock bag and verify with you the number of pieces of ornaments (or coins or bars).
Once you agree with everything, the staff will let you know the amount the bank can lend you for the Gold that you are pledging.
You will also be asked whether you would like to get the money as cash, on hand, or if you would like the same to be deposited in your bank account.
That's all. And you are done. Wasn't that easy?
What are the pros and cons of a Gold Loan?
Let's first see the pros of a Gold loan
For one, getting a Gold Loan works in cases of emergencies as I am pretty sure most households will have a few pieces of gold jewellery left.
Second, the processing procedure for Gold Loan is pretty simple and straightforward.
All of the process is done over the counter and you get your loan amount sanctioned and delivered – within a few minutes.
There are no hidden rules, or complicated procedures where you would have to visit your bank more than once.
Or there are no rules that require you to submit many documents and go through many verification procedures.
And that's a big plus in case of emergencies too.
Third, since you are pledging Gold, this kind of loan is considered safe by your bank and hence the interest rate for a Gold loan is much lesser than other common loans available.
Fourth, again – since your are pledging Gold, there are no stringent requirements about your personal self to be able to get a Gold Loan.
Your bank is not going to be greatly bothered about your credit score or the properties you possess, or any kind of security that you should provide.
What about the cons of a Gold Loan?
Well, no loan is all road of roses.
Even though a Gold Loan quite simple to get in a reasonably lesser interest rate compared to other common loans, there are cons here too.
For one, you need to have Gold available with you either in the form of jewellery or as coins or bars at the time of need to be able to pledge it for the loan.
Second, the bank retains a higher percent of the pledged Gold and offers you a much lesser percent (in value) as loan amount.
Third, you must close the loan within the specified tenure. And if you fail, you will most probably lose your Gold as the bank has all the rights to use the Gold to compensate for your loan.
Fourth, the tenure for the Gold Loan is usually shorter compared to other loans. So you have to absolutely make arrangements to repay the loan amount in the stipulated time to avoid complications.
Having discussed some of the pros and cons of Gold loan, now its time to bust some myths.
Common myths about Gold loan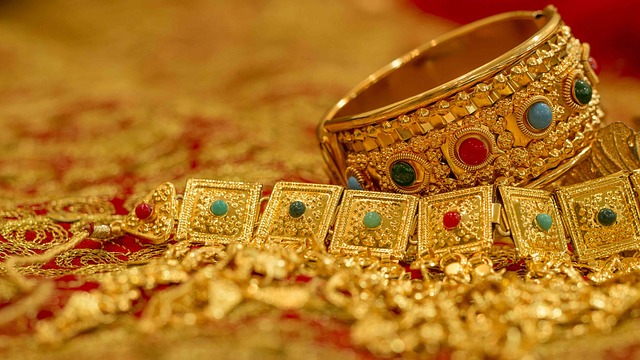 Pledged jewel is not safe
Well, this is one of the most common myths that's around. Whenever there arises a need to go for Gold loan, people hesitate because of this very reason.
Well, your jewel (or any form of Gold) is absolutely safe with the bank.
Banks usually have vaults with proper security features to hold the pledged gold and other things.
So you don't have to worry about the loss or damage of the Gold that you pledge for Gold loan.
Just make sure you have all the pieces of Gold right when you close your loan and leave the bank with your Gold.
For this purpose make sure you have a list of items, that you pledge, with you handy.
Old or traditional jewellery cannot be pledged
Well, this is a myth – as long as it is Gold, you can pledge ANY jewellery.
However certain banks may have rules regarding the quality of the jewellery as to whether accept it for pledging or not.
For instance one of the banks I know of rejected a piece of jewellery because it was broken/damaged.
And another bank refused to take up a 8gm Gold coin saying that they would only accept Gold "jewellery".
The staff said that he would take it up if there is a hook on to that Gold coin – resembling a pendant.
So every bank may have their own set of rules when it comes to accepting certain pieces of jewellery.
However the general rule is that ANY Gold jewellery can be pledged regardless of whether it is old or new.
Gold loans can only be availed from Jewellers
This is yet another common myth that prevails among many.
It is saddening to know that many people still don't know that they can avail Gold loan in banks.
In fact, availing Gold loan from a bank is much more safer than availing the same from your local jeweller or a local pawn broker.
It is because, there are a set of rules and safety regulations regarding Gold loans for banks and hence you can be rest assured of the safety aspects.
Also, the interest rate for the Gold loan will be lower in banks as per government rules compared to the loan acquired from your local jeweller or pawn broker.
Gold loan in complicated to avail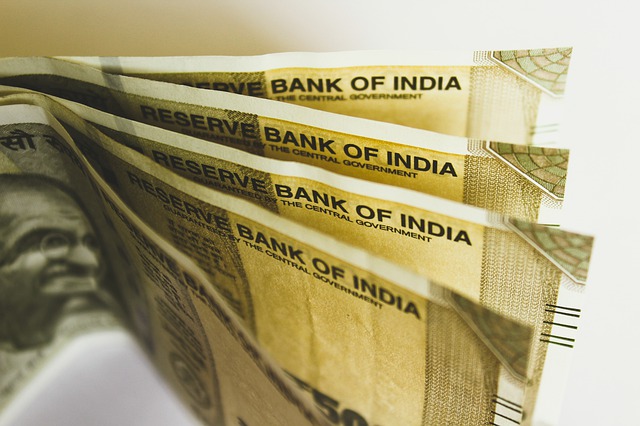 This is a super silly myth as the opposite is what is true.
Compared to a personal loan or a property loan or any kind of the most common loans available, Gold loan has the least processing time.
Usually right from you taking the Gold to the bank counter, to getting the loan amount in your hand (or have it deposited in your bank account) takes only a few minutes.
Also you don't need lots of documents to get a Gold loan unlike other loans.
All you need is the Gold jewellery, your bank passbook (in case you want the loan amount to be deposited to your bank account) and your ID proof.
As ID proof, your PAN card or Aadhar card can be shown.
As you can see, availing a Gold loan is just the opposite of "complicated".
Conclusion
As you can see, a Gold loan is a much easier option to avail in case of emergencies.
If you have some Gold that's unused, you can use it to avail Gold loan and give that unused Gold some use rather than locking it up in your locker.
A Gold loan can help you in any case of emergency (say, a medical emergency) or for a casual (say a wedding, college fees, covering the expenses of a grand party, etc) need that requires a lump sum amount.
And don't be taken aback by the myths that prevail regarding Gold loans.
If you still have any doubts, you can enquire at your nearest bank, over the counter, and you will know how easy and straightforward it is!