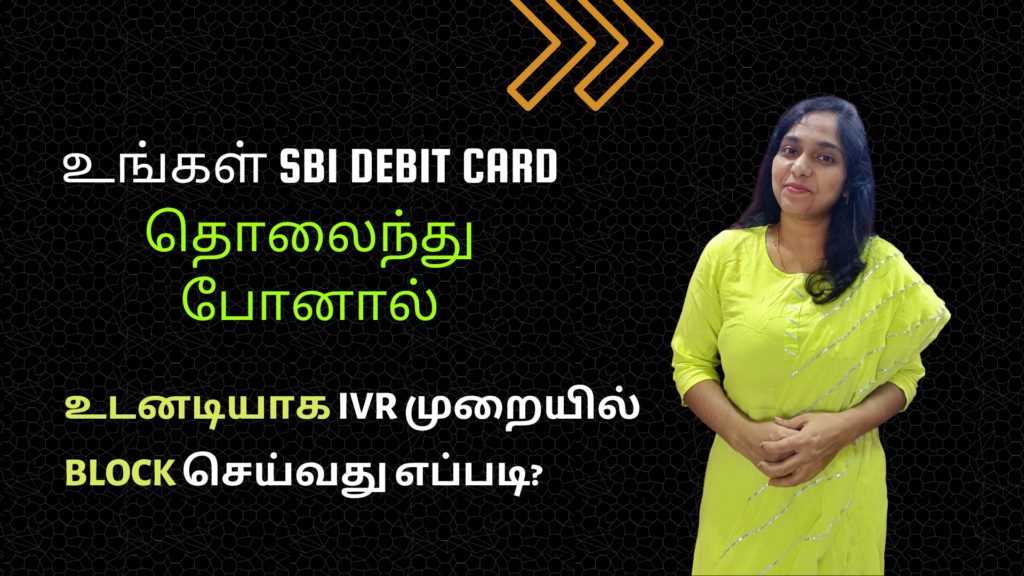 Losing your debit card can happen. If your debit card is stolen, then you need to block it "immediately".
Here, doing it immediately is the key. There are a few options like using netbanking, mobile banking or visiting the branch to block your debit card.
Recently SBI has introduced IVR method to block debit card. In today's video I share the details about this method of blocking your SBI debit card using IVR.
How To Quickly Block SBI ATM Card Via Netbanking Or YONO App? Block Lost / Stolen Debit Card Demo
How to QUICKLY block your Debit Card if your card is lost | How to block your lost ATM card quickly!
How to block and unblock your Indian Bank ATM card in Tamil | IndOASIS app demo
How to block ATM card in KVB Dlite app in Tamil | ATM Card control Unblock in KVB Dlite app