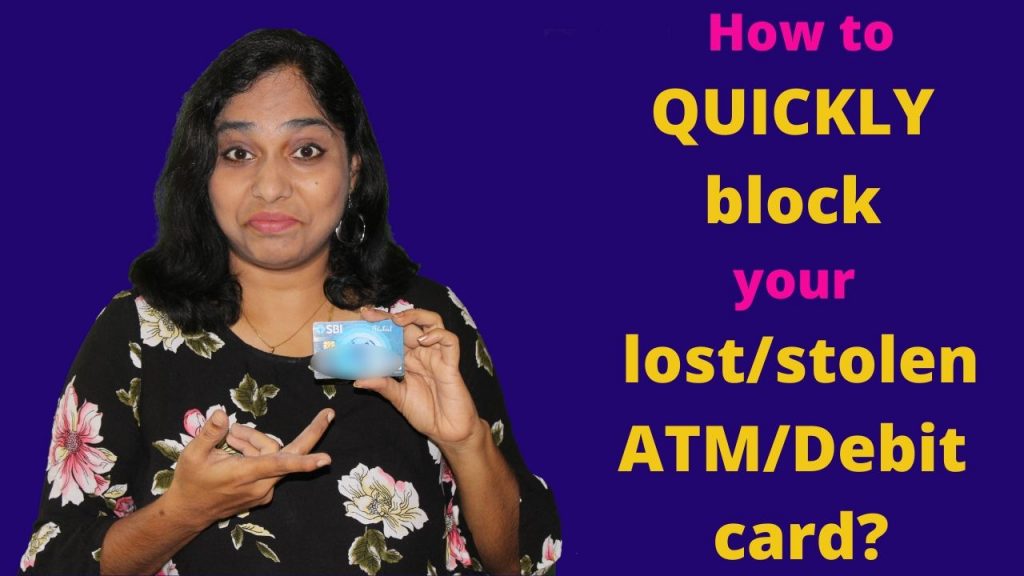 You only have to think about blocking your SBI ATM or Debit card if you have lost it.
But losing a card is no joke. It is scary to lose your card and not knowing what someone else, who got hold of it can do with it.
For one, you will be worried about your money!
In order to prevent any fraudulent actions on your lost or stolen card, you must first block it!
Let's see how to do it (and yes, it is very simple).
Here are the possible easy solutions to block your lost/stolen ATM card.
#1 Use your mobile that has your registered mobile number
From the mobile number which you have registered in your SBI account you have to type a message as following
BLOCK<space> CCCC<space> AAAA
Here, CCCC is the last four digits of your card number, and AAAA is the last four digits of your account number.
Now, send this SMS to 567676.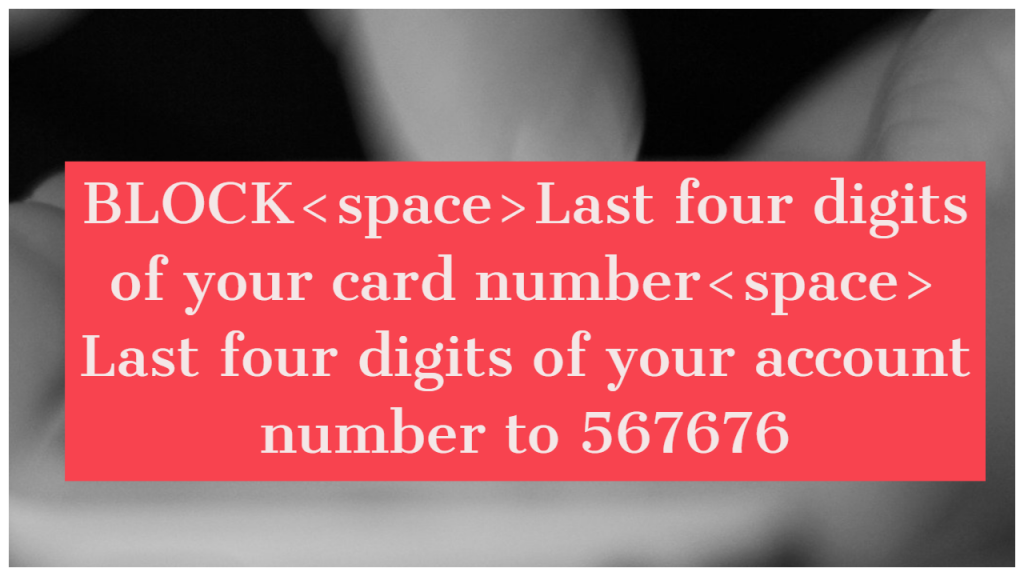 To send this SMS you need to have normal balance other than special packages in your mobile number.
Within a few minutes, you will receive the conformation message that your card has been blocked.
#2 Dial up the toll free number
Dial 1800 1122 11 from your registered mobile number and select your language.
Now, select the block ATM card option and once you do it, your call will be connected to a representative.
The representative will enquire you about your account number and your card number that you want to block and then he will proceed to do the needful.
Once he has done what's needed, you will get a conformation message that your card is blocked.
#3 Use net banking to block your card
If you use net banking, then login to your net banking account. See below illustration for SBI net banking.
Then under e-services select ATM card services > Block ATM card.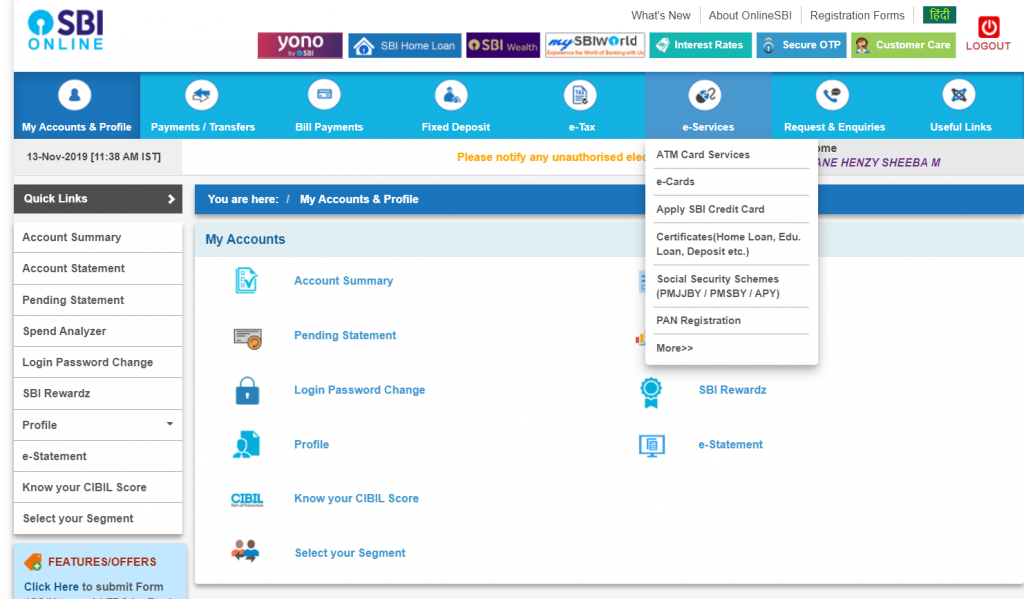 Select the account number and the card that you want to block and then click confirm.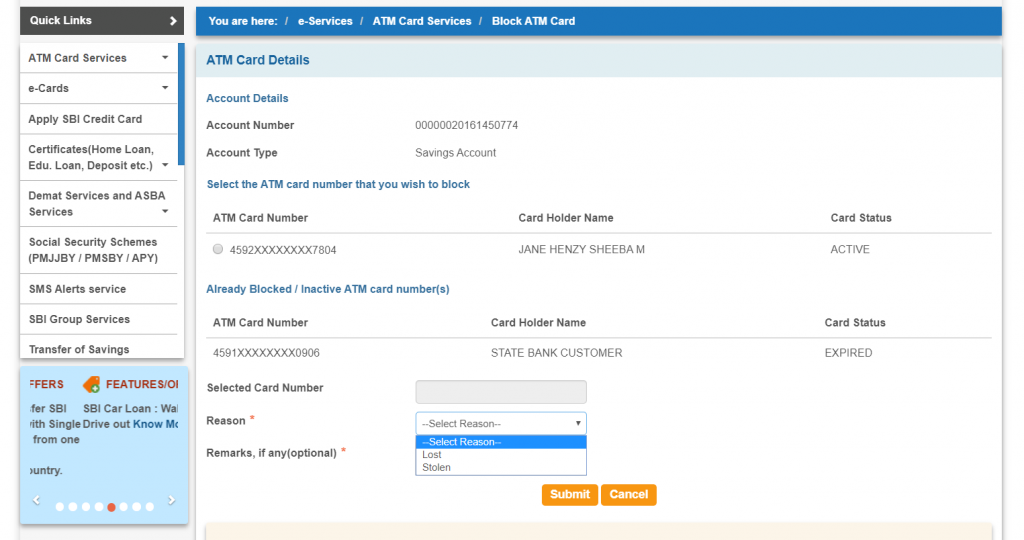 Your card will be blocked.
#4 Use your bank's official mobile app
If you use the SBI YONO app, login to your app and go to Service Request > ATM/Debit card.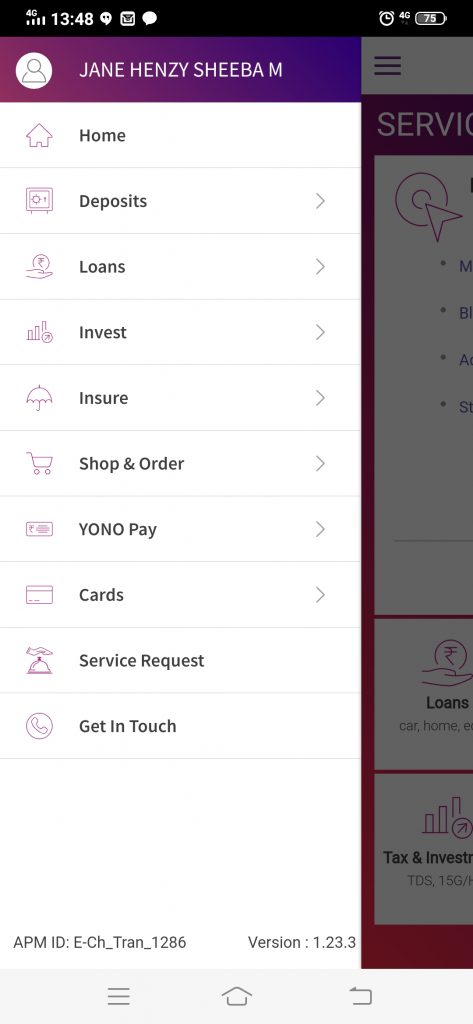 Now you need to enter your profile password. And then choose block card.
Now, select your account number and the card that you want to block, as you would do in net banking.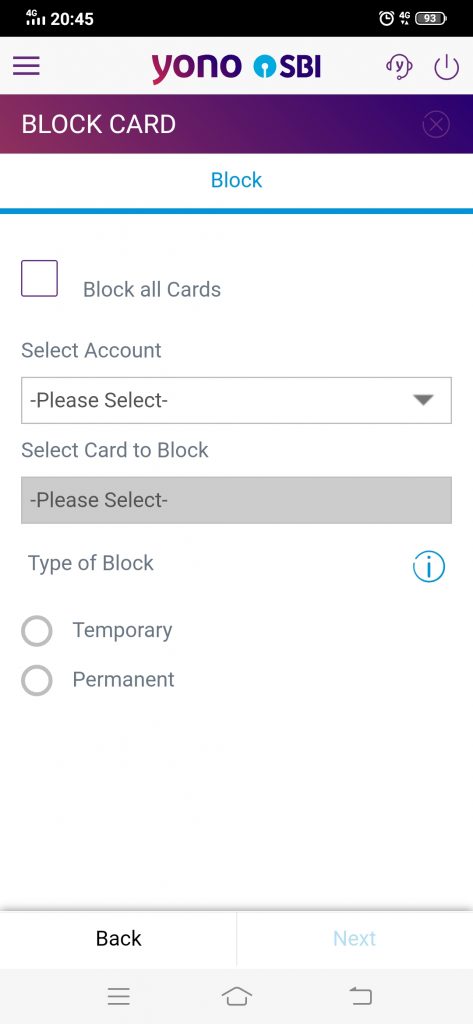 Then select whether you would want to temporarily or permanently block the card.
And your card should be blocked.
If you are an ICICI customer, here are the steps using iMobile app:
Click on Services in your iMobile app.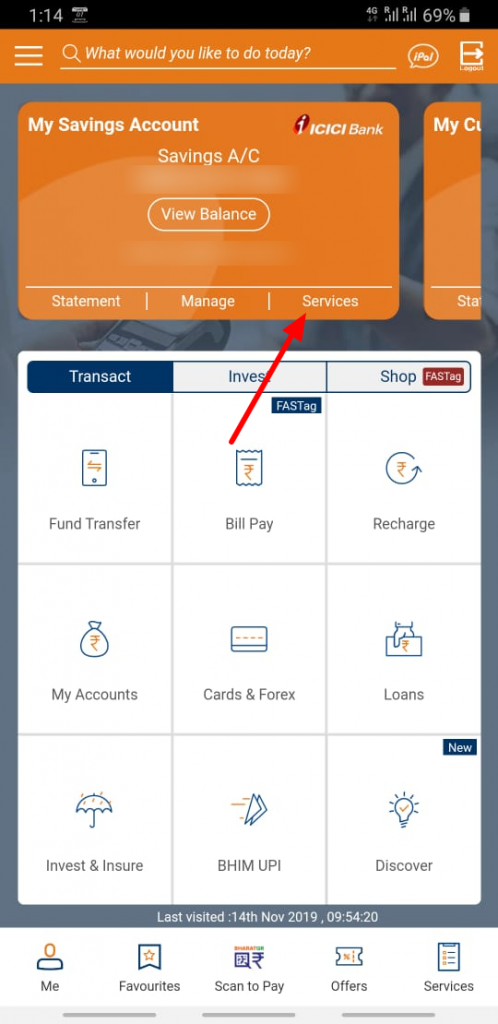 Next, click on Block/Unblock Debit card.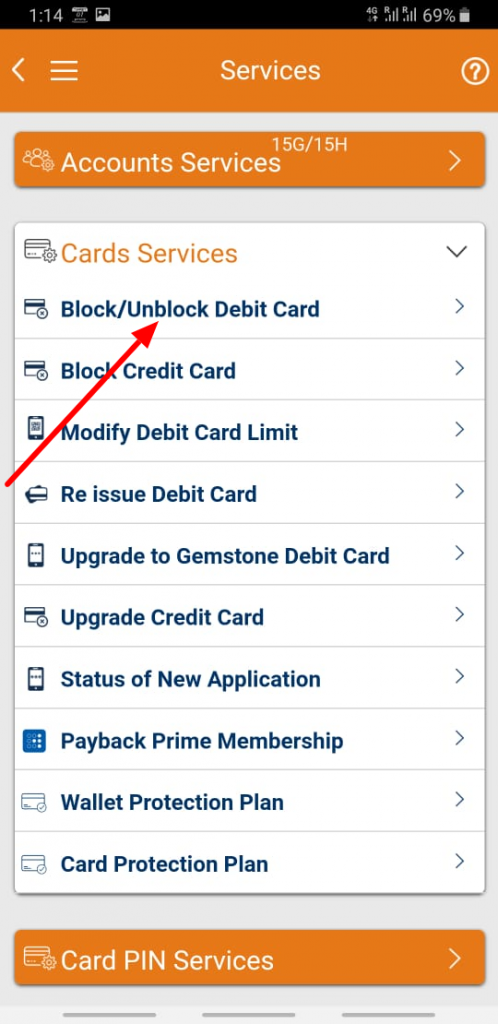 Select account number, card number and the reason to block.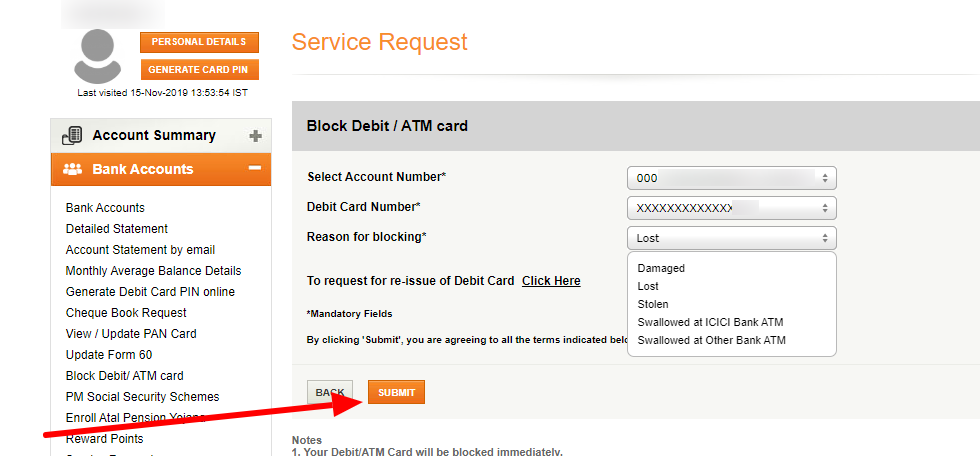 So there you go – four easy and handy ways to block your ATM/Debit card in case it is lost.
If you notice closely, you will see that your registered mobile number plays a crucial role in immediately blocking your card.
If you need to call your bank, or if you need to send SMS, you will need to do it via your registered mobile.
So be sure to keep your current mobile number registered with your bank account.
If you have changed your mobile number for any reason, remember to update your new mobile number at your bank.