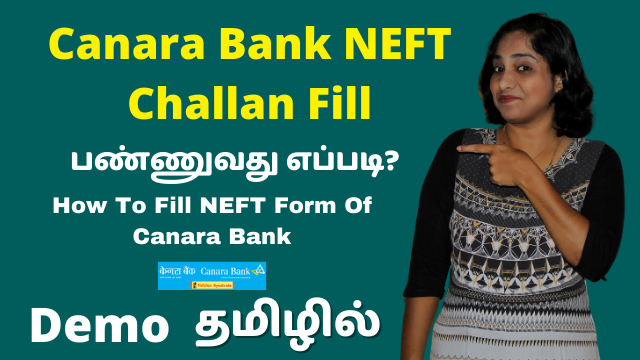 If you want transfer money from your Canara bank account to another bank account, then you need to do a NEFT or IMPS transfer.
Most people prefer to do the NEFT and IMPS transfers via online mode – either via netbanking or mobile banking.
But for those who prefer to do the transfer by visiting the branch and for those who are not comfortable with using technology, you can still visit the branch and fill out the NEFT challan or NEFT form.
Though the NEFT challan looks simple, it can be confusing for many to fill. Especially, it can be confusing regarding where to fill in our own account details, where to fill in beneficiary details, how to fill in the transfer amount and the bank charges and so on.
In today's video I demonstrate, step by step, of how to fill the Canara Bank NEFT challan.
What Is The Difference Between NEFT RTGS IMPS Transactions? What To Choose For Fund Transfer?
All Form Filling Demos