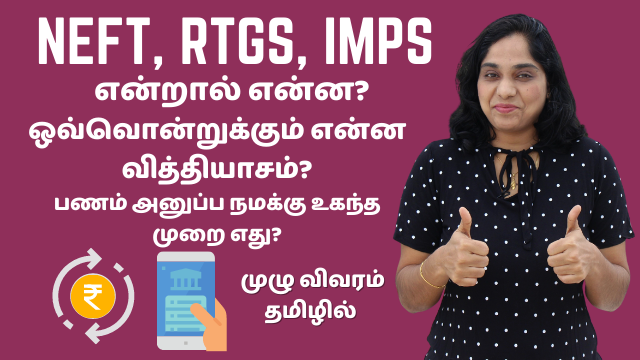 When we attempt to make a fund transfer from our account to another account we usually have a few options that we are aware of.
NEFT, RTGS and IMPS are those fund transfer options that we are presented with.
But what do these options mean? What features and charges are associated with the NEFT, RTGS, and IMPS fund transfer options?
More importantly, what is the difference between these three options? Which one should you choose while making a fund transfer?
Let's see in today's video!
How to fill a (SBI and HDFC) NEFT/RTGS Form? | NEFT/RTGS Form fill பண்ணுவது எப்படி?