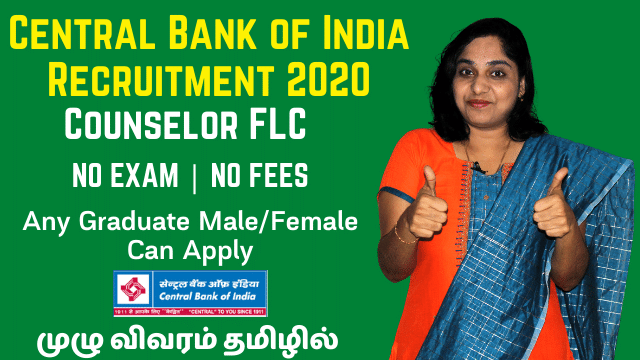 Central Bank of India has announced vacancy for the post of Counselor FLC.
The official announcement was made on 3rd December, 2020 and the last date to apply for this post is 18th December, 2020.
In today's video I share complete details about the CBI recruitment call, how to apply, and the selection process.
If you are eager to apply for the Central Bank of India vacancy, watch the video fully to know all the details related to the recruitment call and proceed with the application process!
Central Bank of India Recruitment Notification – https://www.centralbankofindia.co.in/pdf/03122020_NOTIFICATION_ENGAGING.pdf