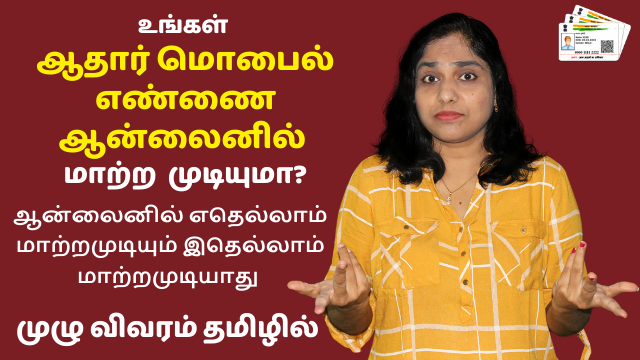 If you want to change your Aadhar mobile number and if you want to change it online, this video is for you.
As far as your Aadhar card is concerned you can do a lot of changes even after you have got your card.
There are certain things you can change online, and there are certain information that you cannot change online, and rather have to visit an Aadhar portal and change offline.
In today's video I share what you can and cannot change with your Aadhaar online.
Watch the video to know how to change Aadhar mobile number (and whether you can change it online or not).