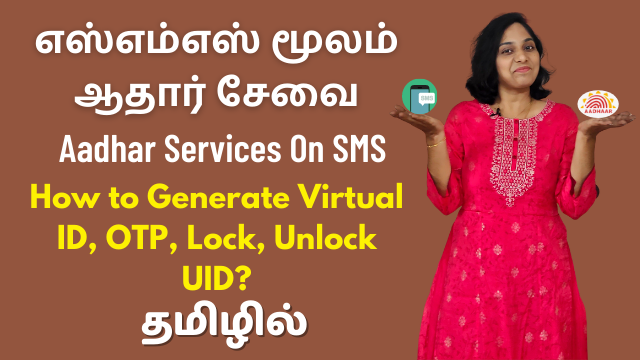 Aadhar is one of the most important documents for completing various monetary and non-monetary stuff!
Changing certain things in Aadhar is something that we always seek for. Be it mobile number, address, photograph or any other details – there is a procedure for changing things in Aadhar.
And UIDAI keeps changing certain procedures often to our comfort or for the ease of managing things.
In today's video I talk about the recently introduced Aadhar SMS services – where you can perform certain Aadhar related things just by sending SMS.
Watch today's video fully to know about the Aadhar services on SMS.
Two Aadhar Card Services Suspended By UIDAI | Details And How It Affects You?
How To Find Out The Mobile Number Registered With Your Aadhaar Card
How To Lock / Unlock Aadhar Card Biometric Online? How To Get Aadhar Virtual ID (VID)
How to apply for Plastic Aadhar Card online? Get PVC Aadhaar Card Online
All videos related to Aadhar