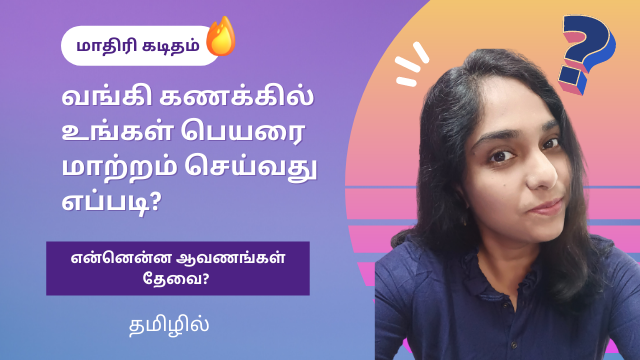 If you officially change your name for any reason, you need to change your name in your bank account too.
The procedure to change your name in bank account is not always straightforward for many. Still, many have doubts about whether to do this online or offline.
Even offline, it is not clear how to execute the process and what steps are involved.
In today's video I share all the details required to change name in bank account. Some questions like:
Can you change your name in bank account online?
How to submit request to change name in bank account?
What documents are required to change name in bank account?
How to write a request letter to change name in bank account?
… and the like will be answered in this video
How to close bank account? Simple steps to properly close unwanted/unused bank accounts –
ICICI Salary Account Benefits, Eligibility, Documents and All Details –
What Is The Difference Between NEFT RTGS IMPS Transactions? What To Choose For Fund Transfer? –