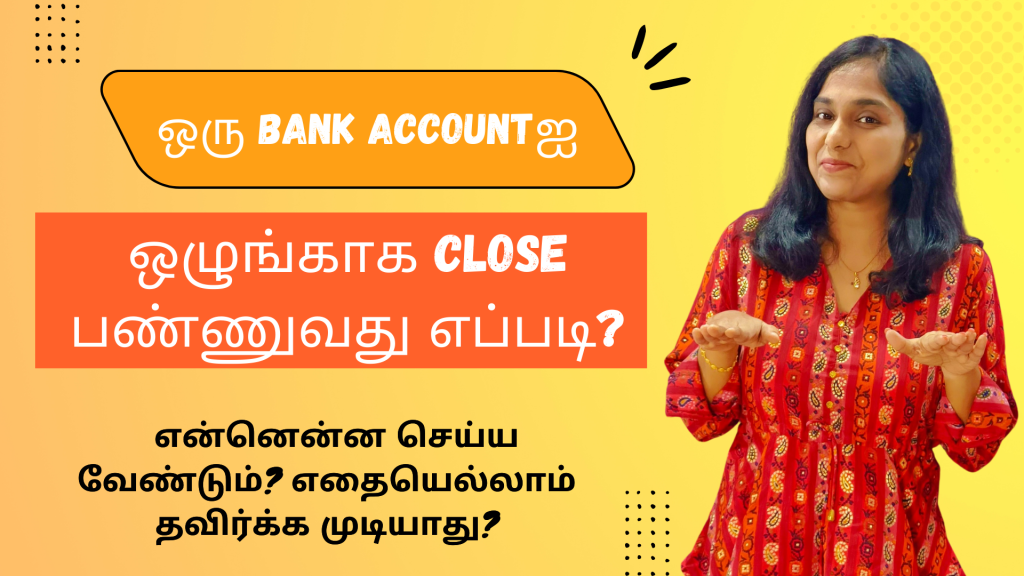 We would like to close our bank account for many reasons. Some of the most popular reasons include change of residence, not needing the old bank account anymore, and not liking the service of a particular bank.
Whatever be the reason, in order to close a bank account, you need to follow certain procedures.
Apart from the procedures required by the bank, you need to follow certain steps and take care of certain things before proceeding to close your bank account.
In today's video I share the things you need to take care of, and things you can't avoid while closing a bank account.
How to activate an inoperative bank account | Dormant account activation | What is a dormant account
SBI Digital Savings Account | Features, Eligibility | Can You Open More Than One Accounts?
Watch BEFORE You Open A HDFC Savings Max Account – Features, Charges, Eligibility Details
How To Cancel A Processing Transaction In GPay | How To Report A Stuck Google Pay Payment? Demo