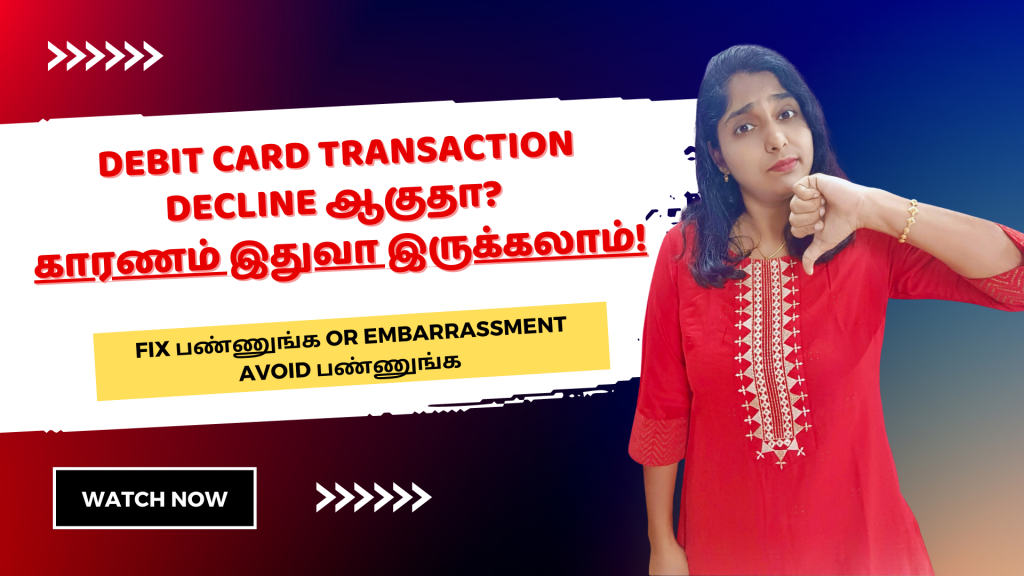 Making a transaction with a debit card is not always simple and straightforward.
Many times, a debit card transaction would fail – and if it fails it leads to various complications.
For one, you could be embarrassed. Apart from that, you will be in a situation where you are unable to complete a particular transaction.
So you will need to find an alternate mode of payment as per the situation.
In today's video, I list out all the possible reasons as to why a debit card transaction would be declined. Watch today's video fully so when you get into a situation you can act accordingly.
How to QUICKLY block your Debit Card if your card is lost | How to block your lost ATM card quickly!
How To Activate SBI ATM Card And Generate PIN? SBI Debit Card Unboxing And ATM Pin Generation Demo
CUB Debit Card Activation And Pin Generation Demo | Generate Pin For City Union Bank ATM Card