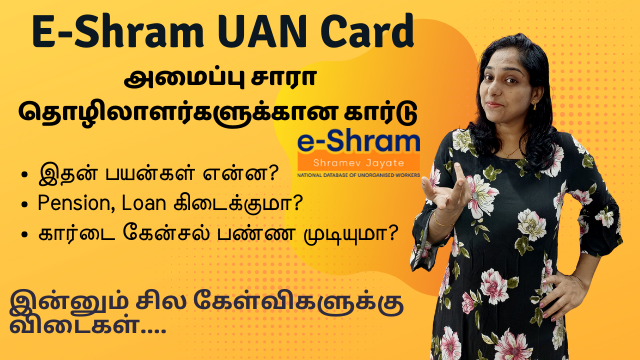 E-Shram is a portal introduced by government to act as a database for workers working in unorganized institutions or those who are self employed.
I had earlier published two videos on the details about E-Shram and demonstration of the procedure to register in E-Shram and get the UAN card.
There were lots of questions on those two videos about the benefits of the card, cancellation procedure and the like.
In today's video I clarify the doubts raised on those videos – mainly the benefits of this e-Shram UAN card, myths about the benefits of this card, and a few more questions.
Watch today's video fully if you want to know all the details about this e-Shram registration and the UAN card.
What Is e-SHRAM For Unorganized Workers | Should You Register? Benefits, Documents Required –
How To Register In e-SHRAM Portal As Unorganized Worker And Get Card | Self Registration Demo –