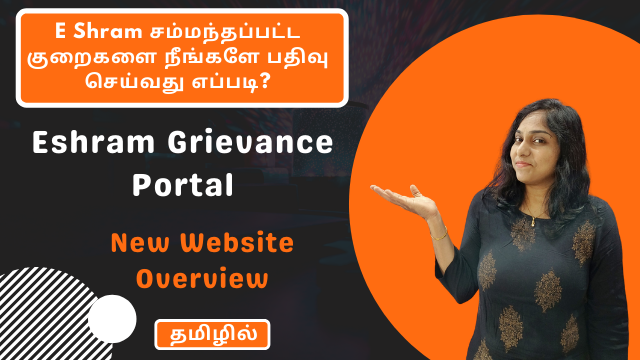 E Shram is a government's portal for unorganized workers. Recently, government has launched a new website specifically for the purpose of registering grievances related to E Shram.
The portal is named Grievance Management System and has a variety of things to help people with Eshram related queries and challenges.
In today's video I share the complete detail about this new E Shram grievance management portal, and demonstrate how to register a grievance request.
I also present an overview of the website.
What Is e-SHRAM For Unorganized Workers | Should You Register? Benefits, Documents Required Tamil –
How To Register In e-SHRAM Portal As Unorganized Worker And Get UAN Card | Self Registration Demo –
E-Shram For Unorganized Workers | Benefits Of UAN Card | Can You Cancel? Will You Get Pension, Loan?
Link to E Shram Grievance Management Portal Website – https://gms.eshram.gov.in/gmsportal/#/portal/Home