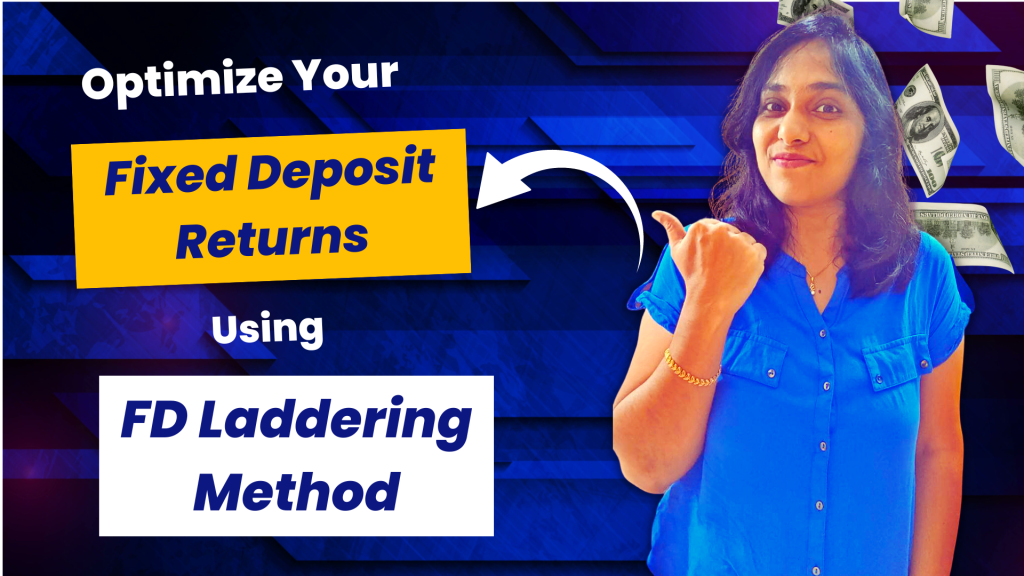 FD laddering is an investment strategy that involves dividing your investment amount into multiple fixed deposits (FDs) with different maturity dates. This creates a "ladder" of staggered maturities, which gives you the flexibility to access your money as needed while still earning a good return on your investment.
For example, let's say you have ₹100,000 to invest. You could divide this into 5 FDs of ₹20,000 each, with maturity dates of 1 year, 2 years, 3 years, 4 years, and 5 years. This way, you would have one FD maturing each year, which would give you a steady stream of income.
Benefits of FD laddering
There are several benefits to using FD laddering, including:
Better liquidity: With FD laddering, you have access to your money each year, which gives you more flexibility than if you had your money locked away in a long-term FD.
Higher returns: By staggering your maturities, you can take advantage of rising interest rates. For example, if interest rates go up after you create your ladder, you will earn a higher interest rate on your new FDs.
Reduced risk: FD laddering helps to reduce your risk by spreading your money across different maturities. This way, if interest rates fall, you will not be as affected as if you had all of your money invested in a long-term FD.
How to create an FD ladder
To create an FD ladder, you will need to decide how much money you want to invest and how long you want your ladder to be. Once you have decided this, you can start dividing your investment amount into multiple FDs with different maturity dates.
There are a few things to keep in mind when creating an FD ladder:
Consider your financial goals: When deciding how long to make your ladder, you should consider your financial goals. If you need access to your money in the short term, you will want to create a shorter ladder. If you are saving for a long-term goal, you can create a longer ladder.
Choose the right maturity dates: When choosing the maturity dates for your FDs, you should consider the current interest rate environment. If interest rates are low, you may want to choose shorter maturities so that you can take advantage of rising interest rates in the future.
Reinvest your matured funds: As your FDs mature, you can reinvest the money in new FDs with longer maturities. This will help you to grow your wealth over time.
Conclusion
FD laddering is a simple but effective investment strategy that can help you to earn a better return on your money while also giving you more flexibility. If you are looking for a way to improve your financial situation, FD laddering is a good option to consider.