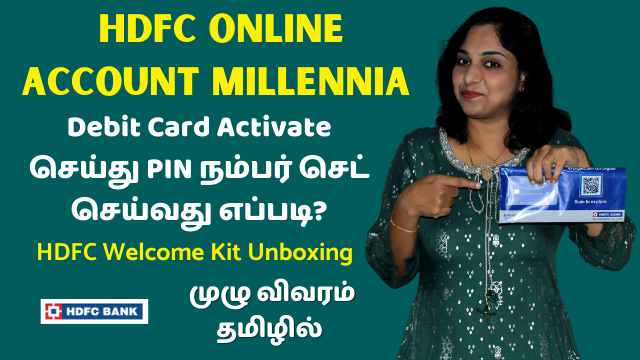 I opened an online account with HDFC bank a while ago. I got the welcome kit.
In today's video, I unbox the welcome kit.
I also demonstrate how to activate the Millennia debit card that comes in the welcome kit.
You need to first generate an OTP in order to activate the card. You can do this in 4 ways.
Once you generate the OTP, you need to go to the ATM to generate the PIN number.
I demonstrate the whole procedure of activating the HDFC Millennia Debit card and generating the PIN number in today's video, along with the unboxing of the welcome kit!
How To Open HDFC Savings Account Online | How To Register For HDFC Netbanking Online Live Demo
HDFC Online Account Opening – How To Complete KYC For Online HDFC Account By Visiting Branch? Demo
HDFC Online Account Opening – HDFC Bank Welcome Letter Unboxing –