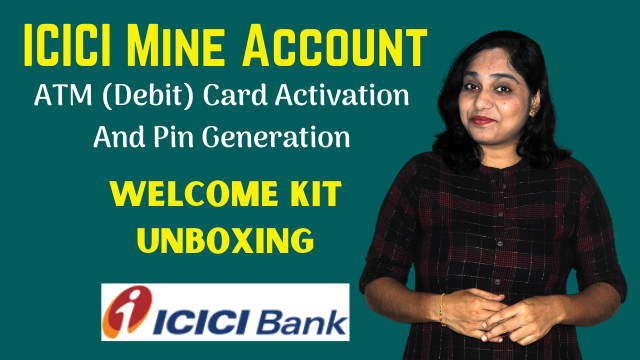 A few days back I demonstrated the account opening process for ICICI Mine Account.
If you want to know more about the features of the ICICI Mine account, and if you are keen on opening one, refer to the video at the end of this post.
In today's video I unbox the welcome kit that came exactly one week after applying for the ICICI Mine account online!
Watch the video today to see what's inside the welcome kit.
I also demonstrate how you can activate the ICICI Mine account ATM card, and generate PIN number for the first time by visiting ATM!
ICICI Mine Account Opening Online – Netbanking Password Generation | Account Features