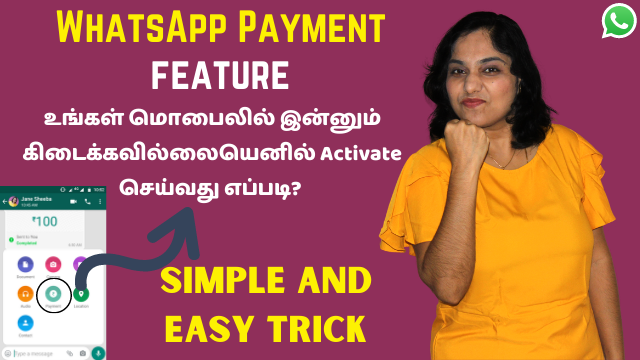 WhatsApp has rolled out payments option a few days ago and it has received mixed responses among people.
Some have debated that this would make WhatsApp to replace the UPI payment apps like Google Pay, PhonePe and PayTM.
While some others claimed that it won't be a safe and effective way to do payments via a chat app.
Nevertheless, WhatsApp Payment option is here and many have it live and enabled in their app.
If you don't see the Payment option / feature yet in your WhatsApp, watch this video where I share a simple little, working trick that will make the feature available for you!
WhatsApp Pay Option in India Offers UPI Payments – Will WhatsApp Replace The UPI Apps?
How To Enable WhatsApp Payment Option, Link Bank Account And Send Money To Contacts? Demo