As more and more users are moving towards digital transactions, it is very reasonable that people worry about transaction fees.
More and more people have started using UPI apps like Google Pay and PhonePe for recharges, bill payments, gas booking and the like.
A news piece made rounds in social media stating that users of UPI apps like Google Pay and Phone Pe will incur a 30% transaction fees for transactions made through these apps.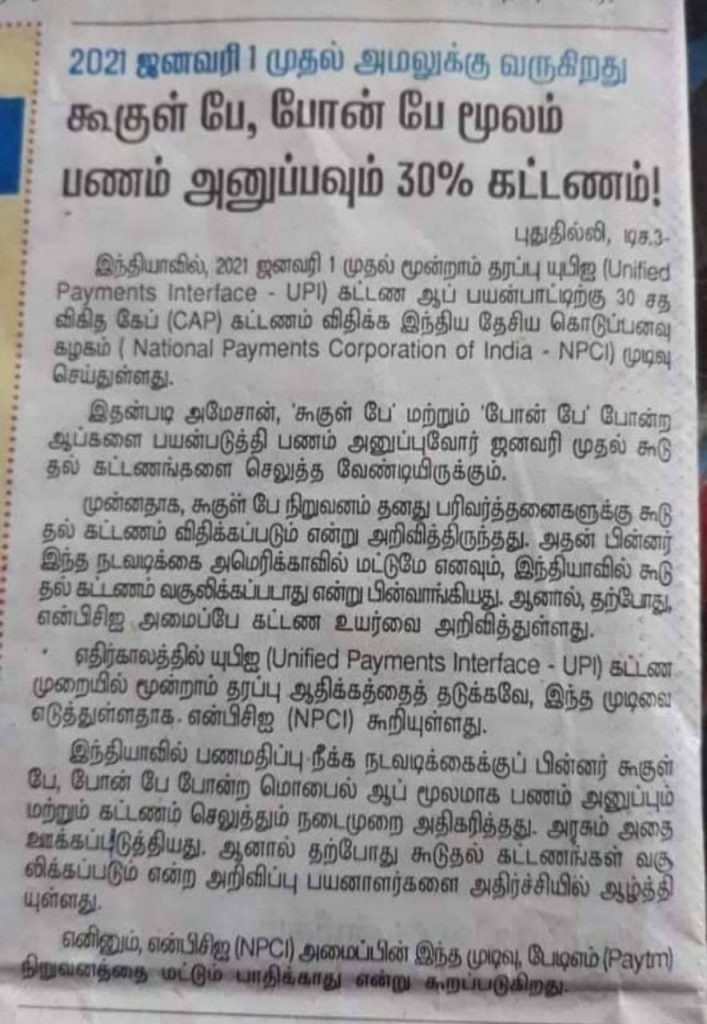 This put many people in shock and worry!
In today's video I clarify the details behind this news and how it affects the users of Google Pay and Phone Pe.
Watch the video fully!